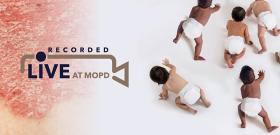 Infants and Atopic Dermatitis: The Biggest Help for the Smallest Patients
Pediatric patients with skin of color (SOC) face unique challenges in managing AD, including issues with disease associated sequelae. In fact, these patients are more likely to suffer from more severe AD cases. It has also been observed that patients with darker pigmented skin are more likely to develop hypo or hyperpigmentation at the affected sites of disease, and these effects often remain long after the symptoms have gone. In addition to increased severity and side effects of AD, there are also challenges in diagnosing and treating AD in pediatric patients with SOC that point to the need for increased awareness for clinicians. In particular, more targeted treatments have been made available for pediatric patients with AD as young as 6 months. It is imperative that clinicians are aware of the newer treatment options available and how to prescribe them for infant patients with skin of color who suffer from atopic dermatitis.
This educational activity, originally presented as a satellite symposium at the 31st Annual Masters of Pediatric Dermatology meetings, will educate clinicians on the presentation of atopic dermatitis in pediatric patients with darker pigmented skin, as well as current and emerging targeted therapeutic agents to be used in a patient-centered treatment approach for younger pediatric patients.
Target Audience
This activity is designed for an audience of US-based physicians, pharmacists, nurses and allied health providers (nurse practitioners and physician assistants) of dermatology practices that treat pediatric and adolescent patients.
Learning Objectives
Upon completion of the educational activity, participants should be able to:
Summarize current and emerging AD treatments for pediatric patients
Cite the ways in which pediatric AD patients with SOC are affected in terms of managing their condition
Identify strategies for addressing the unique challenges faced by pediatric patients with AD and SOC and their caregivers
Introductory Remarks
Barriers to AD Care in Special Populations
Identifying AD in Infants: Signs and Symptoms Across Skin Types
New Relief for Younger Patients: What's in the AD Treatment Toolkit?
Pearls for Individualized, Whole-Patient Management of AD
Concluding Remarks and Q&A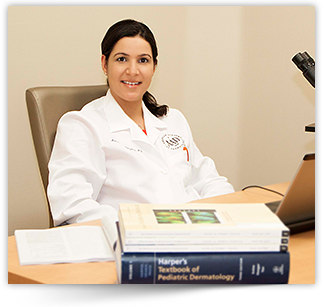 Mercedes E. Gonzalez,MD
Medical Director
Pediatric Dermatology of Miami
Miami, Florida
​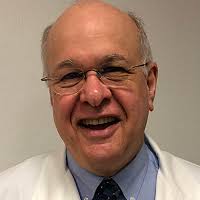 Lawrence A. Schachner,MD
Professor emeritus UM Miller School of Medicine
Pediatric Dermatologist
University of Miami Health System
Miami, Florida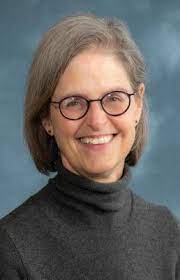 Elaine C. Siegfried,MD
Director
Division of Pediatric Dermatology
Professor
Pediatrics and Dermatology
Saint Louis University
St. Louis, Missouri
Credit provided by AKH Inc., Advancing Knowledge in Healthcare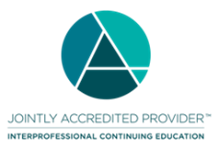 In support of improving patient care, this activity has been planned and implemented by AKH Inc., Advancing Knowledge in Healthcare and Tarsus Cardio dba LiVDerm.  AKH Inc., Advancing Knowledge in Healthcare is jointly accredited by the Accreditation Council for Continuing Medical Education (ACCME), the Accreditation Council for Pharmacy Education (ACPE), and the American Nurses Credentialing Center (ANCC), to provide continuing education for the healthcare team.
Physician
AKH Inc., Advancing Knowledge in Healthcare designates this enduring material activity for a maximum of 1 AMA PRA Category 1 Credit(s)™. Physicians should claim only the credit commensurate with the extent of their participation in the activity.
Nurses
1 ANCC contact hours.
Physician Assistant

AKH Inc., Advancing Knowledge in Healthcare has been authorized by the American Academy of PAs (AAPA) to award AAPA Category 1 CME credit for activities planned in accordance with AAPA CME Criteria. This activity is designated for 1 AAPA Category 1 CME credits. Approval is valid until 5/15/2024. PAs should only claim credit commensurate with the extent of their participation.
Pharmacists
AKH Inc., Advancing Knowledge in Healthcare designates this continuing education activity for 1 contact hours.
Commercial Support
This activity is supported by an independent medical education grant from Sanofi and Regeneron Pharmaceuticals.
DISCLOSURES

 
 

Name

Role(s)

Organization(s)

Mercedes Gonzalez, MD

Advisor

Amyrt, Krystal Biotech, Verrica Pharmaceuticals, Regeneron, Sanofi, Noblepharma, Pfizer

Consultant

Amyrt, Krystal Biotech, Verrica Pharmaceuticals, Galderma, Regeneron, Sanofi, Noblepharma, Pfizer

Researcher

Arcutis, Krystal Biotech, Pfizer, Regeneron, Ely-Lilly, Dermavant

Speaker

Abbvie, Regeneron, Sanofi, Pfizer, Ely- Lilly, Arcutis Pharmaceuticals. 

Lawrence Schachner, MD

Researcher

Astellas, Berg Pharma, Celgene, Ferndale Labs, Lilly, Medimetrics, NobelPharma, Novartis,
Organogenesis Inc., Pfizer, Stiefel Laboratories
Consultant: Alphyn, Beiersdorf, Cutane

Elaine Siegfried, MD

Consultant

AbbVie, ASLAN Pharmaceuticals, Boehringer Ingelheim, Incyte, Leo, Novan, Novartis, Pfizer, Pierre Fabre, Regeneron, Sanofi Gernzyme, UCB, Verrica

Researcher

PI: Janssen, Lilly, Pierre Fabre, Regeneron, Verrica, DSMB: Leo, Novan, Pfizer, UCB

Speaker

Regeneron, Sanofi Genzyme, Verrica

Dorothy Caputo, MA, BSN, RN, Senior Director of Continuing Education & Compliance

N/A

Nothing to disclose

Michele Bielarski, RN (planner/reviewer)

N/A

Nothing to disclose

Dorothy Duffy, RPh, Pharmacy Reviewer

N/A

Nothing to disclose

AKH Inc Staff and Planners

N/A

Nothing to disclose

Tarsus dba LiVDerm Staff and Planners

N/A

Nothing to disclose

All of the relevant financial relationships listed for these individuals have been mitigated.
Disclosures
It is the policy of AKH Inc. to ensure independence, balance, objectivity, scientific rigor, and integrity in all of its continuing education activities. The author must disclose to the participants any significant relationships with ineligible companies whose products or devices may be mentioned in the activity or with the commercial supporter of this continuing education activity. Identified conflicts of interest are mitigated by AKH prior to accreditation of the activity. AKH planners and reviewers have no relevant financial relationships to disclose.
Disclosure of Unlabeled Use and Investigational Product
This educational activity may include discussion of uses of agents that are investigational and/or unapproved by the FDA. Please refer to the official prescribing information for each product for discussion of approved indications, contraindications, and warnings.
Disclaimer
This course is designed solely to provide the healthcare professional with information to assist in his/her practice and professional development and is not to be considered a diagnostic tool to replace professional advice or treatment. The course serves as a general guide to the healthcare professional, and therefore, cannot be considered as giving legal, nursing, medical, or other professional advice in specific cases. AKH Inc. specifically disclaim responsibility for any adverse consequences resulting directly or indirectly from information in the course, for undetected error, or through participant's misunderstanding of the content.
AKH Privacy Policy (link: https://akhcme.com/akhcme/pages/privacy)
Available Credit
1.00

AAPA Category I CME

1.00

ACPE Pharmacy

1.00

AMA PRA Category 1 Credit™

1.00

ANCC

1.00

Participation
Required Hardware/software
A computer with an internet connection
Internet Browser: Internet Explorer 7.x or higher, Firefox 4.x or higher, Safari 2.x or higher, or any other W3C standards compliant browser
Other additional software may be required such as PowerPoint or Adobe Acrobat Reader.
AKH Privacy Policy (link: https://akhcme.com/akhcme/pages/privacy