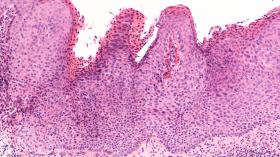 Advanced Cutaneous Squamous Cell Carcinoma in the Era of Systemic Immunotherapy: Implications for Risk Stratification and Treatment
Cutaneous squamous cell carcinoma (cSCC) is the second most common skin cancer after basal cell carcinoma (BCC) (Alam 2018).  The incidence of cSCC in the United States and throughout the world is increasing (Alam 2018).  In the US, each year 200,000-400,000 new cases of cSCC are expected, with disease-related death occurring in more than 3000 people with cSCC (Alam 2018).  Risk factors for cSCC include chronic sun exposure, advanced age, sensitive skin to UV radiation, and immunosuppression (Kabir 2018; Migden 2018).
Most patients with cSCC are cured with surgery, however, in some patients these tumors can become metastatic or locally advanced and are not cured by surgery or radiation therapy (Migden 2012).  A large follow-up study of the US population showed that the incidence of invasive cSCC, which may advance or metastasize, increased during an 18-year follow up period (Nguyen 2014).  Advanced cSCC is a life-threatening condition, and up until recently, no systemic therapies were FDA approved for this indication (Migden 2018).  The emergence and recent approval of checkpoint inhibitors that block the PD-1/PD-L1 pathway for advanced cSCC represent a significant development for the treatment of patients with advanced cSCC  (Kabir 2018; Ogata 2019). 
A multidisciplinary approach to care, including dermatologists, oncologists, surgeons and other members of the healthcare team is recommended to improve the current bleak outcomes associated with advanced cSCC (Alam 2018).  Given the recent developments, it is important to educate clinicians that treat patients with cSCC about these advances in order to optimize risk assessment, patient selection, and individualization of therapy accordingly.  As such, the focus of this webcast series would be two-fold: to increase awareness about risk cSCC stratification and prognosis in order to adequately identify patients at risk for advanced disease, as well as to increase awareness about the efficacy, safety, and role of targeted therapies for advanced cSCC.
Target Audience
This activity is designed to meet the needs U.S. based dermatologists, oncologists, nurse practitioners, nurses, and pharmacists who are involved in the care and treatment of patients with cutaneous squamous cell carcinoma.
Learning Objectives
Describe commonly-used systems and approaches for cSCC risk stratification and staging
Identify high-risk patients with cSCC based on the latest staging systems, risk factors, and guidelines
Summarize the mechanism of action, rationale, and efficacy of PD-1 inhibitors in advanced cSCC
Develop individualized treatment regimens for patients with advanced cSCC that is not amendable to surgery, radiation therapy, or chemotherapy
Webcast I.  Identifying high-risk cSCC 
Epidemiology and cSCC burden
Diagnostic evaluation
High-risk csCC

Risk factors
Overview of staging and risk stratification

Patient Cases
Expert Perspectives
Webcast II.  The role of PD-1 inhibitors in advanced cSCC
Rationale for using PD-1 inhibitors in cSCC
Efficacy and safety of PD-1 inhibitors

Cemiplimab, pembrolizumab, nivolumab

Selecting patient candidates for immunotherapy
Patient Cases
Expert Perspectives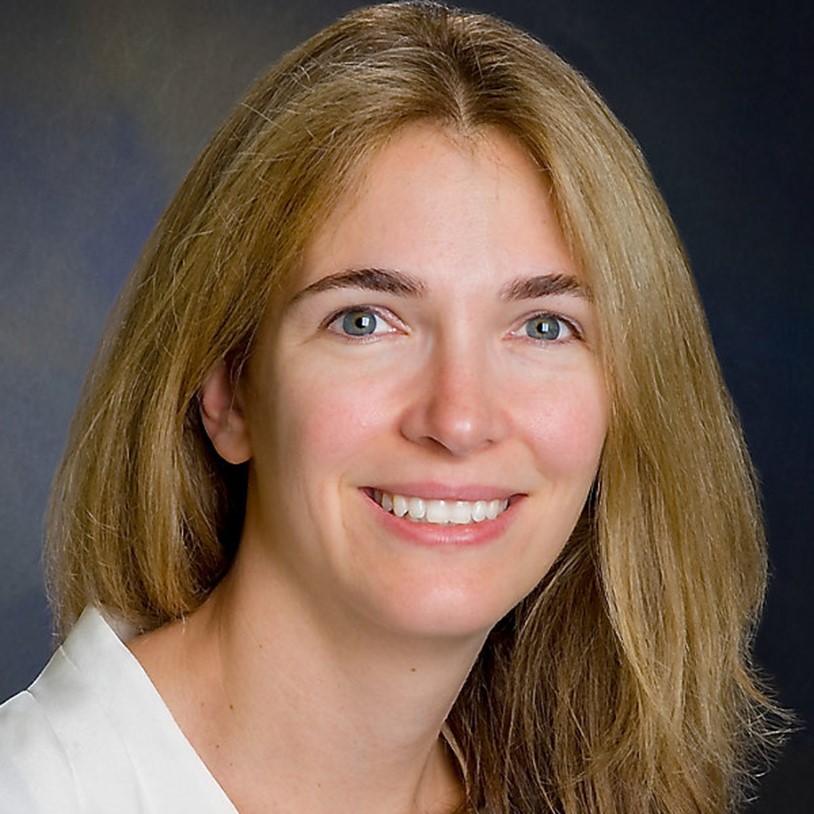 Chrysalyne D. Schmults, MD
Vice Chair, Surgical Oncology, Department of Dermatology; Director, Mohs and Dermatologic Surgery Center; Program Director, Micrographic Surgery and Dermatologic Oncology Fellowship Program; Associate Professor, Harvard Medical School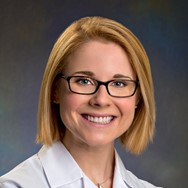 Abigail Waldman, MD
Clinical Director, Mohs and Dermatologic Surgery CenterDirector, Mohs Surgery, VA Boston Healthcare System; Assistant Professor, Harvard Medical School;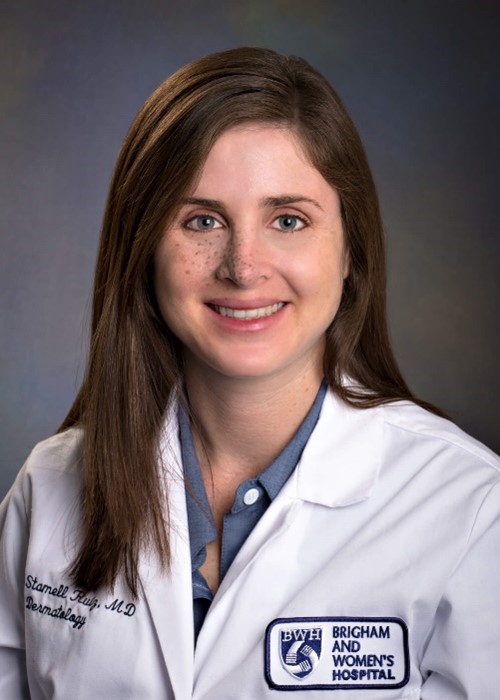 Emily Ruiz, MD, MPH  
Associate Physician at the Mohs and Dermatologic Surgery Center at Brigham and Women's Faulkner Hospital, Assistant Professor in Dermatology at Harvard Medical School and Director of the High-Risk Skin Cancer Clinic at Dana Farber/Brigham and Women's Hospital.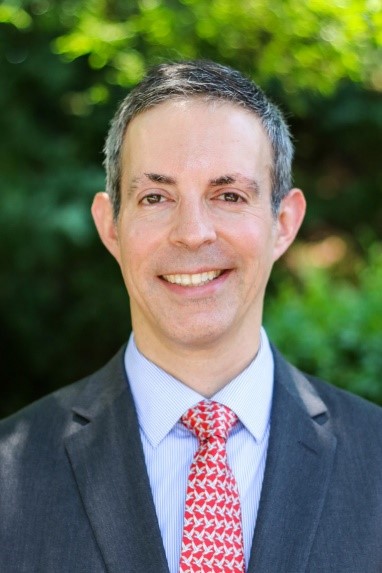 Todd E. Schlesinger, MD, FAAD, FASMS
Medical Director, Board-Certified Dermatologist, Fellow, American Society for Mohs Surgery

Credit provided by AKH Inc., Advancing Knowledge in Healthcare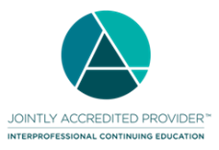 In support of improving patient care, this activity hs been planned and implemented by AKH Inc., Advancing Knowledge in Healthcare and Tarsus Cardio dba LiVDerm. AKH Inc., Advancing Knowledge in Healthcare is jointly accredited by the Accreditation Council for Continuing Medical Education (ACCME), the Accreditation Council for Pharmacy Education (ACPE), and the American Nurse Credentialing Center (ANCC), to provide continuing education for the healthcare team. 
Physician
AKH Inc., Advancing Knowledge in Healthcare designates this enduring material activity for a maximum of 1 AMA PRA Category 1 Credit™. Physicians should claim only the credit commensurate with the extent of their participation in the activity.
Nurse
1 ANCC contact hour 
Pharmacist
AKH Inc., Advancing Knowledge in Healthcare designates this continuing education activity for 1 contact hour.
Commercial Support
This activity is supported by an educational grant from Merck Sharp & Dohme Corp.
Disclosure
It is the policy of AKH Inc. to ensure independence, balance, objectivity, scientific rigor, and integrity in all of its continuing education activities. The author must disclose to the participants any significant relationships with ineligible companies whose products or devices may be mentioned in the activity or with the commercial supporter of this continuing education activity. Identified conflicts of interest are mitigated by AKH prior to accreditation of the activity. AKH planners and reviewers have no relevant financial relationships to disclose.
Disclosures

NAME

RELATIONSHIP

COMPANY

Chrysalyne D. Schmults

Chair

Skin Cancer Outcomes Consortium (SCOUT), The National Comprehensive Cancer Network (NCCN)

Consultant

Regeneron Pharmaceuticals, Sanofi; has received

Contracted Research

Castle Biosciences, Regeneron Pharmaceuticals, Novartis, Genentech, and Merck

Steering Committee Member

Castle Biosciences, Regeneron Pharmaceuticals

Emily Ruiz, MD MPH

Consultant

Genentech, Regeneron/Sanofi

Contracted Research

Merck, Regeneron

Todd Schlesinger, MD

Advisory Board

Allergan, Almirall (Honoraria), Amgen, Bioderma (Honoraria), Biofrontera AG (Honoraria), Celgene, Greenway Therapeutix (No Compensation Received), Remedly, Inc (Stock Options), Suneva Medical, Inc (Honoraria)

Consultant

AbbVie (Honoraria), Aclaris (Honoraria), Allergan, (Honoraria), Almirall, BioFrontera, Bristol-Meyers Squibb (Honoraria), Castle Biosciences, Eli Lilly (Fees), Evolus Foundation for Research and Education in Dermatology (Fred), EPI Health (Honoraria), Galderma (Honoraria), Kintor, LEO Pharmaceuticals, Lilly (USA), MED Learning Group CME Program (August-October 2019), Merz (Honoraria), MJH Associates ONCLive SCC Filming (Stacy Jaffe), Nextphase, Novartis (Honoraria), Ortho Dermatologics, Pfizer, Prolacta Bioscience, Regeneron (Fees), Sisaf, Sun Pharma, Suneve Medical, UCB, Verrica

Contracted Research

AbbVie, Aclaris Arcutis Premier Research, Arcutis Biotherapeutics, Akros, Allergan, Astellas Pharma US, Inc, AOBiome Therapeutics, Bioderma, Biofrontera, BioPharmx, Boehringer Ingerlheim, Bristol-Meyers Squibb, Cara Therapeutics, Castle BioScience, Celgene, Centocor Ortho Biotech, Inc, ChemoCentryx, Coherus Biosciences, Corrona, Dermavant, Dermira, DT Pharmacy & DT Collagen (Melasma), Eli Lilly, Galderma (Nestle), Genentech, Inc, Janssen Pharmaceuticals, Inc, Kinex, Kiniksa, Leo, Merz, Novartis, Pfizer, Regeneron Sanofi, Sisaf Tetra Derm Group, LLC (Wound Healing), Trevi

Speakers Bureau

Aclaris, Almirall, Dermira (Honoraria), DUSA, EPI Health, Regeneron (Honoraria), Regeneron and Sanofi Aventis, Sanofi Genzyme, Sun Pharma (Honoraria), Suneva (Honoraria)

Abigail Waldman, MD

N/A

Nothing to disclose

Dorothy Caputo, MA, BSN, RN - CE Director of Accreditations

N/A

Nothing to disclose

Dorothy A. Duffy, RPh

N/A

Nothing to disclose

LiVDerm Planners and Reviewers

N/A

Nothing to disclose

AKH Planners and Reviewers

N/A

Nothing to disclose

All of the relevant financial relationships listed for these individuals have been mitigated.
Disclaimer
This course is designed solely to provide the healthcare professional with information to assist in his/her practice and professional development and is not to be considered a diagnostic tool to replace professional advice or treatment. The course serves as a general guide to the healthcare professional, and therefore, cannot be considered as giving legal, nursing, medical, or other professional advice in specific cases. AKH Inc. specifically disclaim responsibility for any adverse consequences resulting directly or indirectly from information in the course, for undetected error, or through participant's misunderstanding of the content.
Disclosure of Unlabeled Use and Investigational Product
This educational activity may include discussion of uses of agents that are investigational and/or unapproved by the FDA. Please refer to the official prescribing information for each product for discussion of approved indications, contraindications, and warnings.
Available Credit
1.00

ACPE Pharmacy

1.00

AMA PRA Category 1 Credit™

1.00

ANCC

1.00

Participation
Required Hardware/software
A computer with an internet connection
Internet Browser: Internet Explorer 7.x or higher, Firefox 4.x or higher, Safari 2.x or higher, or any other W3C standards compliant browser
Other additional software may be required such as PowerPoint or Adobe Acrobat Reader.