Headlines run rampant across our country's newspapers, on the internet, and television news feeds detailing human heartbeats lost to the "opioid crisis." The sensationalization of healthcare professionals' roles, indirect or direct, in the overall epidemic continues to ravage our country. Tens of thousands of Americans die of illicit or diverted opioid overdoses. We as healthcare professionals must, simply must, navigate through the hysteria, review the opioid related history, and find a way to continue to improve and save the lives of our patients, for all of society. Guideline after guideline is released, but how does one make tangible changes to their actual patient care? Join our discussion for a voyage well beyond, yet including, controversial opioid related topic after topic, ranging from morphine milligram equivalents to opioid overdose risk to opioid interactions to dealing with a "wine bottle opener in every suitcase." The sensationalized clinician baggage of the opioid crisis has never been heavier, yet healthcare professionals do have a corresponding responsibility to navigate these choppy waters like never before to provide the patient care that everyone and anyone deserves.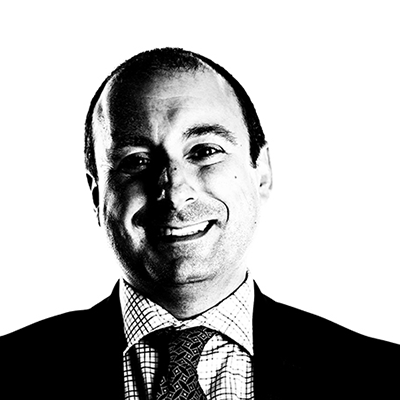 Mark Garofoli,
PharmD, MBA, BCGP, CPE
Mark Garofoli, PharmD, MBA, BCGP, CPE is a Clinical Pain Management Pharmacist at the WVU Medicine Center for Integrative Pain Management, a faculty member in the WVU School of Medicine Pain Fellowship Program, and a Clinical Assistant Professor and Director of Experiential Learning for the West Virginia University (WVU) School of Pharmacy (SoP). Dr. Garofoli received his PharmD at the University of Pittsburgh SoP in 2004 and his MBA from Strayer University in 2008. He is board certified in Geriatric Care (BGCP) along with being a certified pain educator (CPE) and certified tobacco treatment specialist (CTTS). Dr. Garofoli began his career with CVS Health in community pharmacy management, then worked as a Humana Healthcare MTM clinical pharmacist, leading to the development of patient-centered and managed care centered programs and the Safe & Effective Management of Pain West Virginia guidelines. Mark has consulted as a CDC grant reviewer, a professional journals reviewer, a civil and criminal expert witness, and is the host of the "PAIN POD" on the Pharmacy Podcast Network with an international audience of 80,000 healthcare professionals. Mark's professional passions lie within pain management and addiction patient care and education for healthcare professionals and society alike, in essence, trying to make a difference.
Available Credit
0.00

AAFP

0.00

AANP

0.00

ACCME (All Other)

0.00

ACCME (MD/DO Only)

0.00

ANCC

0.00

APA