Opioid Utilization in the Opioid Crisis
On average in the United States, a person dies every 7 minutes from a drug overdose; also, a baby is born dependent (not addicted) on opioids every 30 minutes. These staggering statistics involving human heartbeats silenced involve illicit substances of abuse rather than legally prescribed and dispensed opioid medications. Headlines in the US and globally decry the "Opioid Crisis," "Opioid Epidemic," or what may perhaps be better termed the "Opioid Pandemic," but do we as healthcare professionals have a firm understanding of what is going on? One may ask, "Just how did we get this far in the opioid crisis?" or "What pain management treatment options do my patients have besides prescription opioid medications?" or even "How do I help patients I have inherited from other healthcare professionals?" Healthcare professionals are part of the overall supply chain of each and every prescription medication, even if the concerning risks arise once the products are transferred to another person outside of any healthcare relationship. Amongst all this opioid madness, healthcare professionals, and the rest of society, need to progress by utilizing best practices in pain management to ensure safe and efficacious pain treatment to the highest degree possible. Sounds like the perfect time to review best practices in pain management. When? Now. And always.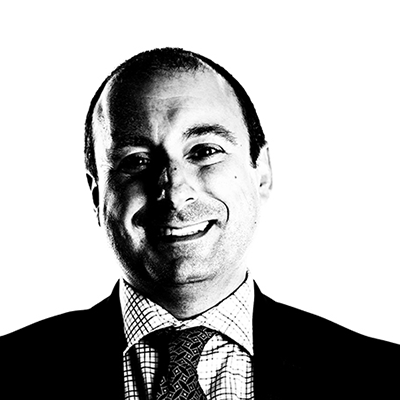 Mark Garofoli,
PharmD, MBA, BCGP, CPE
Mark Garofoli, PharmD, MBA, BCGP, CPE is a Clinical Pain Management Pharmacist at the WVU Medicine Center for Integrative Pain Management, a faculty member in the WVU School of Medicine Pain Fellowship Program, and a Clinical Assistant Professor and Director of Experiential Learning for the West Virginia University (WVU) School of Pharmacy (SoP). Dr. Garofoli received his PharmD at the University of Pittsburgh SoP in 2004 and his MBA from Strayer University in 2008. He is board certified in Geriatric Care (BGCP) along with being a certified pain educator (CPE) and certified tobacco treatment specialist (CTTS). Dr. Garofoli began his career with CVS Health in community pharmacy management, then worked as a Humana Healthcare MTM clinical pharmacist, leading to the development of patient-centered and managed care centered programs and the Safe & Effective Management of Pain West Virginia guidelines. Mark has consulted as a CDC grant reviewer, a professional journals reviewer, a civil and criminal expert witness, and is the host of the "PAIN POD" on the Pharmacy Podcast Network with an international audience of 80,000 healthcare professionals. Mark's professional passions lie within pain management and addiction patient care and education for healthcare professionals and society alike, in essence, trying to make a difference.