In some way, shape, form, or fashion, our world has dealt with opioids for centuries. In other words, the "War on Drugs" has been raging for centuries. Heroin was developed and intended to deal with morphine addiction. Methadone, buprenorphine, and naltrexone aim to address heroin (or really any opioid) addiction. Yet each pharmacological entity certainly comes with its own pitfalls. The first wave of the current opioid crisis observationally involved prescription opioids—whether attained via prescription or illicitly—while the second wave involved heroin, and the third wave involves fentanyl analogs and other "laced" products with heroin. Healthcare professionals need to know all opioid substances, and take them into consideration during clinical conversations reviewing for side effects and drug interactions. It's time to roll up our sleeves and discuss opioid substances well outside the typical clinical realms yet right in front of our faces every day, as our patients and the lay public continually choose to utilize regardless of any situation.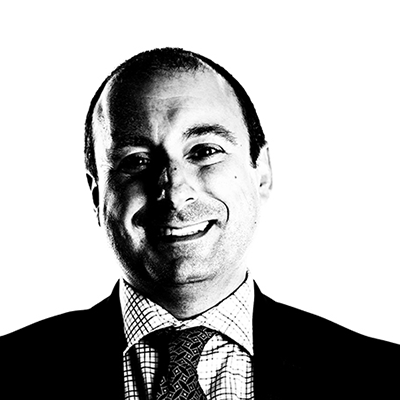 Mark Garofoli,
PharmD, MBA, BCGP, CPE
Mark Garofoli, PharmD, MBA, BCGP, CPE is a Clinical Pain Management Pharmacist at the WVU Medicine Center for Integrative Pain Management, a faculty member in the WVU School of Medicine Pain Fellowship Program, and a Clinical Assistant Professor and Director of Experiential Learning for the West Virginia University (WVU) School of Pharmacy (SoP). Dr. Garofoli received his PharmD at the University of Pittsburgh SoP in 2004 and his MBA from Strayer University in 2008. He is board certified in Geriatric Care (BGCP) along with being a certified pain educator (CPE) and certified tobacco treatment specialist (CTTS). Dr. Garofoli began his career with CVS Health in community pharmacy management, then worked as a Humana Healthcare MTM clinical pharmacist, leading to the development of patient-centered and managed care centered programs and the Safe & Effective Management of Pain West Virginia guidelines. Mark has consulted as a CDC grant reviewer, a professional journals reviewer, a civil and criminal expert witness, and is the host of the "PAIN POD" on the Pharmacy Podcast Network with an international audience of 80,000 healthcare professionals. Mark's professional passions lie within pain management and addiction patient care and education for healthcare professionals and society alike, in essence, trying to make a difference.