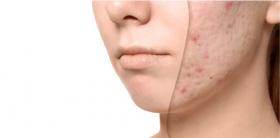 The Who, What and When of Acne Treatment A Virtual Summit of Challenging Cases
Acne is a chronic and inflammatory skin disorder that affects up to 50 million individuals in the United States and is one of the most common dermatologic conditions in children and adolescents (Lim 2017; Nagler 2016). Acne is characterized by noninflammatory lesions (open and closed comedones) and inflammatory lesions (papules, pustules, and nodules). The pathogenic mechanisms include microbial colonization with Propionibacterium acnes (P acnes), sebum production, inflammatory mechanisms, and follicular hyperkeratinization (Eichenfield 2013). However, the understanding of the pathogenesis of acne is evolving, and current research also is focusing on innate and acquired immunity, neuroendocrine regulatory mechanisms, and diet. The recent emphasis on acne as a chronic disease has had a significant impact on treatment approaches, with several novel therapeutics being developed as a result.
Despite its prevalence, misconceptions of the initiating and exacerbating factors that influence the development of acne still exist. Although acne is commonly encountered in dermatology, pediatric, and primary care practices, its management differs greatly across clinician specialties and disciplines, suggesting that patients may not be getting optimal care (Feldstein 2016; Yan 2011). Given the extensive treatment options for acne, and several others that have been recently approved or in development, it is crucial for clinicians that manage acne to keep up with these advancements. One of the keys to successful acne therapy is an individualized approach that takes into account treatment guidelines, patient age, skin type, the need for follow-up, and the importance of maintenance therapy (Zaenglein 2016).
As such, clinicians would benefit from expert perspectives on the practical application of acne therapy across challenging scenarios, which in this activity will be explored through several patient cases accompanied by didactic information.
Target Audience
This activity is designed to meet the needs US-based pediatricians, dermatologists, pediatric dermatologists, and primary care physicians, nurses, nurse practitioners, and pharmacists.
Learning Objectives
Summarize the current, new, and emerging treatment for acne across the pediatric age spectrum and clinical presentation.
Interpret the efficacy and safety of available treatment options for moderate-to-severe and/or recalcitrant acne, including oral therapy when appropriate.
Discuss the impact and challenges of acne management in adolescent females.
Develop individualized treatment regimens for pediatric patients with difficult to treat acne that promote antibiotic stewardship and optimize long-term disease remission.
1 - WHAT'S OLD AND NEW IN PEDIATRIC ACNE TREATMENT
Review of guidelines and treatment options
New developments
2 - ACNE CHALLENGING CASES & APPLICATION OF TREATMENT
Severe/recalcitrant acne: when and how to use oral therapy
Adolescent to adult female acne: challenges and considerations
Efficacy and safety of topical acne therapies in children 8-12 years of age
3 - INTERACTIVE QUESTION AND ANSWER
This Q&A session will give participants another way to interact with our educational content and faculty by receiving real time feedback within the virtual platform via polling and other interactive features.
Emmy M. Graber, MD, M.B.A.
---
Emmy M. Graber, MD, MBA is the Founder of The Dermatology Institute of Boston, a private practice in Boston, Massachusetts. With over ten years experience, Dr. Graber treats a wide range of dermatologic issues and specializes in acne and cosmetic dermatology. She is currently an Affiliate Clinical Instructor at Northeastern University and has extensive experience teaching students of all types.
Dr. Graber received her BS in Biology at The Pennsylvania State University and was a member of the Schreyer Honors College. She also completed her medical training at The Pennsylvania State University and graduated with membership in Alpha Omega Alpha Medical Honor Society. After an internship in Internal Medicine, she underwent Dermatology residency training at The Pennsylvania State University/Milton S. Hershey Medical Center. During this time she received the Intern Of The Year Award and was selected by her peers for a Humanism and Excellence In Teaching Award.
Following her residency training, Dr. Graber further specialized with fellowship training in Laser and Cosmetic Surgery at SkinCare Physicians of Chestnut Hill. She then practiced dermatology with that group for two years prior to working at Boston University. At Boston University, Dr. Graber was Director of the BU Cosmetic and Laser Center. She was also the associate residency program director and taught many medical students, resident physicians and international physicians in-training. In 2014 Dr. Graber completed her MBA at the University of Pennsylvania's esteemed Wharton School of Business.
Dr. Graber has academic interests in acne, acne scars and cosmetic dermatology. She has lectured and written extensively on these subjects in scientific journals and serves on the board of directors of the American Acne and Rosacea Society. Additionally, Dr. Graber is frequently cited in the media as an authority in dermatology. Dr. Graber is a regular contributor on national public radio (NPR) and her expert opinions can be seen in O Magazine, InStyle Magazine, and Good Housekeeping Magazine amongst other national media sources.
James Q. Del Rosso, DO
---
Dr. James Q. Del Rosso, DO, FAOCD, FAAD, was born in Brooklyn, New York, and attended pharmacy school at St. John's University in Jamaica, New York. He completed his hospital pharmacy residency at Temple University in Philadelphia, PA. Dr. Del Rosso graduated from medical school with honors at Ohio University and then completed his approved dermatology residency at the Atlantic Skin Disease Association in Fort Lauderdale, Florida.
He additionally completed a fellowship approved by the American College of Mohs Surgery in Mohs Micrographic Surgery and Cutaneous Oncology at Ohio State. Dr. Del Rosso is board certified in Dermatology and Mohs Micrographic Surgery and is fully licensed in the State of Nevada.
Dr. Del Rosso is an internationally renowned educator and speaker with several publications in recognized dermatology journals. He is a frequently invited presenter at major dermatology meetings in both the United States and globally. Additionally, he has written and published several articles on a variety of skin diseases including proper care of the skin barrier, acne, rosacea, psoriasis, atopic dermatitis, and eczemas, actinic keratosis, and skin cancers. He is also the co-editor of the textbook, Acne Vulgaris.
He is a past president of the American Acne & Rosacea Society, the American Society for Mohs Surgery, and the American Osteopathic College of Dermatology. He is the editor-in-chief of the Journal of Clinical Aesthetic Dermatology since its inception in 2005. He has also authored several recognized publications on guidelines for management of acne, rosacea, atopic dermatitis, psoriasis, and skin cancer.
He founded the Scientific Panel for Antibiotic Use in Dermatology in 2005, with three meetings and scientific publications authored by the group under his direction to guide clinicians on optimal antibiotic use.
Dr. Del Rosso is the research director and principal investigator of JDR Dermatology Research. His dermatology clinic is fully dedicated to the care of people with skin disorders or those that have concerns about their skin. The research center conducts studies for a wide variety of skin conditions, such as acne, rosacea, psoriasis, eczemas, urticaria, actinic keratosis, and skin cancer.
Dr. Del Rosso has over 25 years of experience in dermatology research and related publications, and he employs a highly experienced and skilled staff. Dr. Del Ross is in the dermatology practice at Thomas Dermatology in Las Vegas, Nevada. He has been practicing dermatology in the Las Vegas area for 20 years.
Dr. Del Rosso was the recipient of a lifetime achievement award by the American Academy of Dermatology (AAD) in March 2016 for his lifelong commitment to dermatology and his contributions to the field. He now has the distinguished title of Honorary Member with the Academy.

Credit provided by AKH Inc., Advancing Knowledge in Healthcare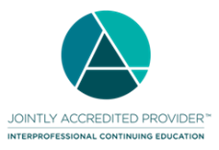 In support of improving patient care, this activity hs been planned and implemented by AKH Inc., Advancing Knowledge in Healthcare and Tarsus Cardio dba LiVDerm. AKH Inc., Advancing Knowledge in Healthcare is jointly accredited by the Accreditation Council for Continuing Medical Education (ACCME), the Accreditation Council for Pharmacy Education (ACPE), and the American Nurse Credentialing Center (ANCC), to provide continuing education for the healthcare team. 
Physician
AKH Inc., Advancing Knowledge in Healthcare designates this enduring material activity for a maximum of 1 AMA PRA Category 1 Credit(s)™. Physicians should claim only the credit commensurate with the extent of their participation in the activity.
Nurse
1 ANCC contact hours
Pharmacist

AKH Inc., Advancing Knowledge in Healthcare designates this continuing education activity for 1.0 contact hours.
Commercial Support
This activity is supported by an educational grant from Almirall, LLC.
Disclosure
It is the policy of AKH Inc. to ensure independence, balance, objectivity, scientific rigor, and integrity in all of its continuing education activities. The author must disclose to the participants any significant relationships with ineligible companies whose products or devices may be mentioned in the activity or with the commercial supporter of this continuing education activity. Identified conflicts of interest are mitigated by AKH prior to accreditation of the activity. AKH planners and reviewers have no relevant financial relationships to disclose.
Disclosures

NAME

RELATIONSHIP

COMPANY

James Del Rosso, DO

Consultant

Almirall, Bausch (Ortho), BioPharmX, Cassiopea, Inc., EPI Health, Galderma, LeoPharma, Mayne Pharma, Novan, SolGel, Sonoma, Sun Pharma, Vyne Therapeutics Inc

Contracted Research

Almirall, Bausch (Ortho), BioPharmx, Galderma, LeoPharma, Mayne Pharma, Novan,

SolGel, Sun Pharma, Vyne Therapeutics Inc

Speakers Bureau

Almirall, Bausch (Ortho), EPI Health, Galderma, LeoPharma, Mayne Pharma, Sun

Pharma, Vyne Therapeutics Inc

Emmy Graber, MD, MBA

Consultant

Almirall, Digital Diagnostics, Hovione, Sebacia, SolGel, WebMD

Contracted Research

Ortho Dermatologics

Dorothy Caputo, MA, BSN, RN - CE Director of Accreditations

N/A

Nothing to disclose

Dorothy A. Duffy, RPh

N/A

Nothing to disclose

LiVDerm Planners and Reviewers

N/A

Nothing to disclose

AKH Planners and Reviewers

N/A

Nothing to disclose

All of the relevant financial relationships listed for these individuals have been mitigated.
Disclaimer
This course is designed solely to provide the healthcare professional with information to assist in his/her practice and professional development and is not to be considered a diagnostic tool to replace professional advice or treatment. The course serves as a general guide to the healthcare professional, and therefore, cannot be considered as giving legal, nursing, medical, or other professional advice in specific cases. AKH Inc. specifically disclaim responsibility for any adverse consequences resulting directly or indirectly from information in the course, for undetected error, or through participant's misunderstanding of the content.
Disclosure of Unlabeled Use and Investigational Product
This educational activity may include discussion of uses of agents that are investigational and/or unapproved by the FDA. Please refer to the official prescribing information for each product for discussion of approved indications, contraindications, and warnings.
Available Credit
1.00

ACPE Pharmacy

1.00

AMA PRA Category 1 Credit™

1.00

ANCC

1.00

Participation
Required Hardware/software
A computer with an internet connection
Internet Browser: Internet Explorer 7.x or higher, Firefox 4.x or higher, Safari 2.x or higher, or any other W3C standards compliant browser
Other additional software may be required such as PowerPoint or Adobe Acrobat Reader.
AKH Privacy Policy (link: https://akhcme.com/akhcme/pages/privacy\