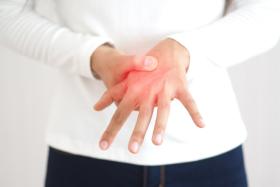 Virtual Symposium: Time to Think About Both Skin and Joint Disease: Optimizing the Diagnosis and Management of Psoriatic Arthritis Through Multidisciplinary, Patient-Centered Care
Psoriasis is a chronic and inflammatory skin disease with potential systemic implications that affects 7.5 million people in the United States (Bhushan 2016; Soleymani 2018) that can lead to several comorbidities, including psoriatic arthritis, obesity, metabolic syndrome, and cardiovascular disease (Soleymani 2018). Early diagnosis and treatment are crucial in managing PsA, and clinicians need to understand the impact of both skin and joint aspects of psoriasis and PsA in order to minimize impact on patients' quality of life (QOL). Current methods to assess disease severity may not be practical to use in routine care, contributing to the undertreatment or incorrect treatment of PsA (Elmets 2019). Due to ongoing suboptimal management of PsA, there is a need to educate clinicians that treat patients with PsA on the diagnosis and current treatment approach, particularly in light of new guidelines for psoriasis (Elmets 2019) and PsA (Singh 2019).
Target Audience
This symposium is designed for an audience of physicians, nurses and professional staff members of medical practices specializing in dermatology, plastic surgery, cosmetic surgery, rheumatology and other dermatologic medical procedures.
Learning Objectives
Identify key clinical features of PsA in order to improve timely screening, diagnosis, or referral
Utilize practical strategies to evaluate PsA severity that incorporate both joint and skin manifestation in order to guide treatment
Develop individualized treatment strategies for patients with PsA based on the efficacy and safety of current and emerging pharmacotherapies, evidence-based guidelines, and patient specific needs and preferences
Joseph F. Merola, MD, MMSc, is Associate Professor in the Department of Dermatology and Department of Medicine, Division of Rheumatology at Harvard Medical School in Boston, Massachusetts. Dr. Merola is board-certified in Dermatology, Internal Medicine, and Rheumatology. He serves as the Vice Chair for Clinical Trials, the Director of the Clinical Unit for Research Innovation and Trials (CUReIT), Director of the Center for Skin and Related Musculoskeletal Diseases and the Associate Program Director for the Harvard Combined Internal Medicine-Dermatology Residency Training Program at Brigham and Women's Hospital in Boston. He is an associate physician in the Department of Pharmaco-epidemiology and Pharmaco-economics at Brigham and Women's Hospital where he co-directs a Dermato-Pharmaco-epidemiology program and fellowship. Dr. Merola earned his medical degree at New York University School of Medicine in New York, New York, followed by his Master of Medical Sciences degree at Harvard Medical School. He completed an internship in Internal Medicine at the Hospital of the University of Pennsylvania in Philadelphia, followed by a residency in Dermatology at New York University Medical Center. He continued with a residency in Internal Medicine and a fellowship in Rheumatology at Brigham and Women's Hospital.
Dr. Merola is on the Medical Board of the National Psoriasis Foundation, the Board of the International Dermatology Outcome Measures Group and Executive Committee for GRAPPA (Group for Research and Assessment of Psoriasis and Psoriatic Arthritis), the Board of the Lupus Foundation of America and is on the Board and Founding President of the Psoriasis and Psoriatic Arthritis Clinics Multicenter Advancement Network Consortium (PPACMAN). President-elect of the Medical Dermatology Society.
Alice Bendix Gottlieb MD, PhD, Medical Director and Clinical Professor, Mount Sinai Beth Israel Dermatology, Kimberly and Eric J. Waldman Department of Dermatology at The Icahn School of Medicine at Mount Sinai , is a superb physician who has made a significant mark in the scientific field sof Dermatology and Rheumatology.
After graduating from Brandeis University Summa Cum Laude with Honors in Chemistry, Dr. Gottlieb entered the combined MD-PhD program at The Rockefeller University-Cornell University Medical College where she was one of the first females to be admitted into the program. She received her PhD from the Rockefeller Unversity in 1979 forllowed by her MD at Cornell University Medical Center in 1980. Dr. Gottlieb entered The New York Hospital for her internal medicine residency, which she completed in 1982, followed by a rheumatology fellowship at the Hospital for Special Surgery completed in 1984 and returned to the New York Hospital for her dermatology residency which she completed in 1993.. Dr. Gottlieb founded the Tufts Dermatology residency program (which formally was shared with Boston University) and served as Chair of Dermatology and Dermatologist-in-Chief of Tufts Medical Center. She also founded the Dermatology Division at UMDNJ-Robert Wood Johnson Medical School where she served as Professor of Medicine, Director of the Clinical Research Center and Founding Director of the Psoriasis Center of Excellence. Before joining the Mt Sinai faculty she was a Professor of Dermatology at New York Medical College in New York City.
Dr. Gottlieb is an internationally recognized expert in the field of psoriasis and psoriatic arthritis. Her research uses targeted immunobiologics as pathogenic probes, providing new understanding of the pathogenesis of psoriasis and providing the foundation for biologic drug development in these two debilitating diseases. Through a study she had published in Lancet in 2001, Dr. Gottlieb was the first to show the efficacy of TNF blockers as monotherapy for moderate to severe psoriasis. Her research led to multiple TNF blockers being FDA-approved for psoriasis which revolutionized the care of psoriasis and psoriatic arthritis patients. In addition, Dr. Gottlieb was one of the first scientists to demonstrate that psoriasis is a T cell mediated disease. She showed that treatment with a T cell-specific immunotoxin cleared psoriasis clinically and histologically. With her published studies and public presentations she has been able to convince pharmaceutical companies to use psoriasis as their proof-of-concept disease when testing new immunomodulators that may decrease T cell and dendritic cell cytokine production. So far, her research has affected drug development in psoriasis, psoriatic arthritis, rheumatoid arthritis, inflammatory bowel disease and transplantation.
Through her research, Dr. Gottlieb has authored over 412 peer-reviewed articles making appearances in journals, such as the Lancet, the Journal of Experimental Medicine, Journal of Investigative Dermatology, Archives of Dermatology, the Journal of the American Academy of Dermatology, the New England Journal of Medicine. Additionally, she has presented her research at more than 300 dermatology and rheumatology conferences in Asia, Europe and the United States, as well as the FDA and the National Academy of Sciences. In 2001, she was the recipient of the American Skin Association's Psoriasis Research Achievement Award in recognition of her "important contributions to the scientific understanding of psoriasis"In a survey of top psoriasis experts from around the world, Dr. Gottlieb came in first place with 1506 first author citations. She continues her innovative clinical research at Mount Sinai.
In addition, she is a noteworthy researcher, but she is also an exceptionally outstanding clinician and educator. She is triple boarded in dermatology, rheumatology and internal medicine, making her one of only a handful of doctors in the United States to be certified in all three specialties. Her research has helped the numerous students, residents and fellows she has trained, as well as the dermatologic community at large, who want to understand how to diagnose and manage psoriatic arthritis. She is an excellent teacher which is why it is no surprise she has won the Excellence in Teaching Award from the Department of Dermatology at Tufts University Medical School/Tufts Medical Center. In 2016 she received ther National Psoriasis Foundation Outstanding Educator in Psoriatic Disease Award In 2018, she was honored with an award from the National Psoriasis Foundation for her leadership in psoriasis and psoriatic arthritis research and care.
Dr. Gottlieb is the recipient of numerous awards including Excellence in Teaching Award from the Department of Dermatology at Tufts University Medical School/Tufts Medical Center, Honorary Membership in Alpha Omega Alpha in recognition of medical student teaching, a Research Mentorship award from the Internal Medicine house staff and a Mentorship Award from the American Chemical Society for mentoring minority high school students in bench and clinical research. She was elected to the Board of Directors of the American Academy of Dermatology for 2011-2015.She is a member of the American Dermatologic Association and others.
Over the course of her illustrious career, she held many important leadership positions the Board of Directors for the American Academy of Dermatology and the Women's Dermatologic Society, and Chairman, Networking Committee of the Women's Dermatologic Society, as well serving as a Medical Advisory Board member and Editor in Chief of the Journal of Psoriasis and Psoriatic Arthritis, which is physicians' journal of the National Psoriasis Foundation. In 2015, she has been awarded the Honorary Membership into the American Academy of Dermatology for her exceptional leadership and service.
Dr. Gottlieb has served on the Editorial Board of the Journal of Cutaneous Medicine and Surgery and American Academy of Dermatology, the American Clinical Dermatology, Editor in Chief of the Journal of Psoriasis and Psoriatic Arthritis and Editor, Dermatology Section of Clinical Immunology. She is also an elected member of the Noah Worcester Dermatologic Society and the Association of Professors of Dermatology.
Alexis R Ogdie-Beatty, MD, MSCE, is an Associate Professor of Medicine and Epidemiology at the Hospital of the University of Pennsylvania. She is also the Director of the Penn Psoriatic Arthritis and Spondyloarthritis Program. The mission of her program is to improve outcomes through patient-centered research aiming to develop personalized medicine strategies for psoriatic arthritis (PsA). Her areas of expertise include epidemiology and pharmacoepidemiology, biostatistical methods for observational studies (complex time to event modeling, prediction modeling), outcome measures (qualitative and quantitative/psychometric assessment), clinical trial design, and more general qualitative methods (survey, focus group, and interview studies).

Credit provided by AKH Inc., Advancing Knowledge in Healthcare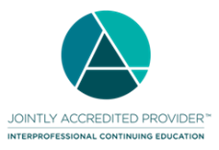 In support of improving patient care, this activity hs been planned and implemented by AKH Inc., Advancing Knowledge in Healthcare and Tarsus Cardio dba LiVDerm. AKH Inc., Advancing Knowledge in Healthcare is jointly accredited by the Accreditation Council for Continuing Medical Education (ACCME), the Accreditation Council for Pharmacy Education (ACPE), and the American Nurse Credentialing Center (ANCC), to provide continuing education for the healthcare team. 
T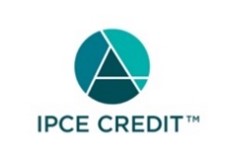 his activity was planned by and for the healthcare team, and learners will receive 1.25 Interprofessional Continuing Education (IPCE) credits for learning and change. 
Physician
AKH Inc., Advancing Knowledge in Healthcare designates this enduring material activity for a maximum of 1.25 AMA PRA Category 1 Credit(s)™. Physicians should claim only the credit commensurate with the extent of their participation in the activity.
Nurse
1.25 ANCC contact hours

Physician Assistant
AKH Inc., Advancing Knowledge in Healthcare has been authorized by the American Academy of PAs (AAPA) to award AAPA Category 1 CME credit for activities planned in accordance with AAPA CME Criteria. This activity is designated for 1.25 AAPA Category 1 CME credits. PAs should only claim credit commensurate with the extent of their participation. 
Commercial Support
This activity is supported by educational grants from Janssen Biotech, Inc., administered by Janssen Scientific Affairs, LLC.
Disclosure
It is the policy of AKH Inc. to ensure independence, balance, objectivity, scientific rigor, and integrity in all of its continuing education activities. The author must disclose to the participants any significant relationships with ineligible companies whose products or devices may be mentioned in the activity or with the commercial supporter of this continuing education activity. Identified conflicts of interest are mitigated by AKH prior to accreditation of the activity. AKH planners and reviewers have no relevant financial relationships to disclose. 
Disclosures

NAME

RELATIONSHIP

COMPANY

Alice Gottlieb, MD, PhD

Consultant

Alice Gottlieb Consulting, LLC

Contracted Research

HS all money to Icahn School of Medicine at Mt Sinai

Stock Options

XBiotech

Joseph Merola, MD

Consultant

Abbvie, Amgen, Bayer, Eli Lilly, Novartis, Janssen, UCB, Celgene, Sanofi-Regeneron, Biogen, Pfizer, and BMS

Alexis Ogdie-Beatty, MD

Consulting/Advisory Boards

Abbvie, Amgen, BMS, Celgene, Corrona, Gilead, Janssen, Lilly, Novartis, Pfizer, UCB

Grants

Pfizer to Penn, Novartis to Penn, Amgen to Forward/NDB

Royalties

Novartis to my husband

Other Funding

NIAMS, Rheumatology Research Foundation, National Psoriasis Foundation,

Dorothy Caputo, MA, BSN, RN - CE Director of Accreditations

N/A

Nothing to disclose

LiVDerm Planners and Reviewers

N/A

Nothing to disclose

AKH Planners and Reviewers

N/A

Nothing to disclose

All of the relevant financial relationships listed for these individuals have been mitigated.
Disclaimer
This course is designed solely to provide the healthcare professional with information to assist in his/her practice and professional development and is not to be considered a diagnostic tool to replace professional advice or treatment. The course serves as a general guide to the healthcare professional, and therefore, cannot be considered as giving legal, nursing, medical, or other professional advice in specific cases. AKH Inc. specifically disclaim responsibility for any adverse consequences resulting directly or indirectly from information in the course, for undetected error, or through participant's misunderstanding of the content.
Disclosure of Unlabeled Use and Investigational Product
This educational activity may include discussion of uses of agents that are investigational and/or unapproved by the FDA. Please refer to the official prescribing information for each product for discussion of approved indications, contraindications, and warnings.
Available Credit
1.25

AMA PRA Category 1 Credit™

1.25

ANCC

1.25

Participation
Required Hardware/software
A computer with an internet connection
Internet Browser: Internet Explorer 7.x or higher, Firefox 4.x or higher, Safari 2.x or higher, or any other W3C standards compliant browser
Other additional software may be required such as PowerPoint or Adobe Acrobat Reader.
AKH Privacy Policy (link: https://akhcme.com/akhcme/pages/privacy\