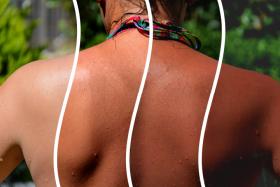 Virtual Symposia: Diversity in Derm - Skin of Color
There are gaps in dermatologic care today concerning patients with skin of color (SOC) that need to be addressed through education and putting new knowledge into practice. Patients with SOC can be disproportionately affected by dermatologic conditions such as melasma, acne, rosacea, and hyperpigmentation. Even children with SOC can be more susceptible or have a greater disease burden, especially with conditions such as acne, vitiligo, atopic dermatitis, keloids, pityriasis alba, and traction alopecia. It is important that clinicians are not only aware of these disparities across multiple disease states, but that they are aware of changes to practice that need to be made. The Skin of Color Symposia is designed to address these gaps in dermatologic care for SOC patients by reviewing skin conditions prevalent in SOC patients or those which disproportionately burden SOC patients. Participants will gain education needed to better treat these conditions and modify current practices to accommodate the needs of patients with darker pigmented skin.
Target Audience
This symposium is designed for an audience of physicians, nurses and professional staff members of medical practices specializing in dermatology, plastic surgery, cosmetic surgery and other dermatologic medical procedures.
Learning Objectives
Identify the challenges in treating SOC patients for melasma and the considerations that must be made in designing a treatment plan
Review the clinical and aesthetic treatments available for melasma patients
List current and emerging vitiligo treatments for pediatric patients.
Describe the impact of vitiligo in patients with darker pigmented skin and implications for managing vitiligo in this setting.
Classify current and emerging treatments for acne patients, including recommendations for treating the pediatric patient population.
Summarize the challenges associated with different acne and rosacea treatment options for patients with skin of color
Prioritize how to diagnose acne and rosacea in patients with skin of color.
Articulate current and emerging AD treatments for pediatric patients.
Recognize the ways in which pediatric AD patients with SOC are affected in terms of managing their condition.
Distinguish the prevalence of keloids in the SOC population
Recall conventional treatment options for pediatric keloid patients
Pediatric Skin of Color Symposium, in partnership with the Skin of Color Society
Latanya Benjamin, MD
Candrice Heath, MD
Diversity in Derm, in partnership with the Skin of Color Society
Amy McMichael, MD
Valerie Callender, MD
Seemal Desai, MD
Dr. Latanya Benjamin is a double board-certified and fellowship trained Pediatric Dermatologist. She was a former Professor at Stanford University and currently serves as an Associate Professor at Florida Atlantic University in Boca Raton, FL where her primary responsibility is Co-Director for the Foundation of Medicine Course while directing the Communication, Compassion & Collaborative Care Thread for training medical students the Charles E. Schmidt College of Medicine.
Nationally recognized as an expert in atopic dermatitis, acne, sun safety, pediatric laser and surgery, her expert opinions have been featured in the NY Times, Huffington post, USA Today and the Wall Street Journal. She is a published author of two medical textbooks, Therapy in Pediatric Dermatology: Management of Pediatric Skin Disease and Pediatric Dermatologic Surgery.
Dr. Benjamin's nominated honorary positions includes a seat on the American Academy of Dermatology (AAD) Coding & Reimbursement Committee, SPD Vice President of Membership and Practice Management and Society of Pediatric Dermatology Executive Committee.
Dr. Benjamin received the inaugural Women's Dermatologic Society Volunteer of the Year Award and currently sits on the WDS Board of Directors. She volunteers her time on the Foundation for Ichthyosis & Related Skin Types (FIRST) Board of Directors and is current Treasurer of the Palm Beach County Society for Dermatology & Cutaneous Surgery.
She is a mother and passionate advocate for women and children, including an ambassador role with Dove supporting the self esteem in young girls. Serving as a physician mentor, her personal journey in medicine is recorded in the recently published book Un Doctor por favor! encouraging young Hispanic students to consider a career in medicine and the sciences. Dr. Benjamin serves on multiple medical advisory boards and is a consultant for select industry. Dr. Benjamin is a sought after speaker with an expanded role for national speaker bureaus and is a respected leader in her field.
Dr.  Candrice Heath is a highly respected triple board-certified dermatologist.  She is board certified in dermatology, pediatrics and pediatric dermatology. She enjoys providing care to entire families, from newborn to 115 years young.  Dr.  Heath was motivated to pursue a career in dermatology after witnessing her sister coping with the social hardships that come with having a green birthmark (Nevus of Ota) on one side of her face.  Her professional and personal purpose is to help her patients embrace beauty, both inside and out.  Dr.  Heath has an unforgettable smile and warm personality that is comforting and puts her patients at ease.  This allows Dr.  Heath to provide a more comprehensive and personalized level of care.  Her unique approach to dermatology services remains in high demand for both adults and children.
After receiving her undergraduate degree from Wake Forest University, Dr.  Heath earned her medical degree from the University of Virginia. She is the first person in her family to graduate from medical school. She then completed her pediatric internship at SUNY Downstate in New York City, a pediatric residency at Emory University in Atlanta, Georgia and practiced as a general pediatrician in urgent care and pediatric emergency department settings. Before going on to further her medical education in adult and pediatric dermatology, she completed two dermatology clinical research fellowships, one with Dr. Susan C. Taylor in Philadelphia, PA and the other at Northwestern University with Dr. Amy Paller. Dr. Heath then completed her dermatology residency training at Mt.  Sinai-St.  Luke's Roosevelt in New York, NY followed by a pediatric dermatology fellowship at Johns Hopkins in Baltimore, MD. Currently, Dr. Heath is an Assistant Professor of Dermatology at the Lewis Katz School of Medicine at Temple University in Philadelphia, PA where she thoroughly enjoys working with her colleagues, residents, medical students and most of all, her patients. 
Dr. Heath once worked in the Temple Pediatric Emergency Department as a pediatrician and returned as a dermatologist 8 years later. Temple University Hospital not only serves the underserved but has world-class physicians delivering patient care. During the height of the COVID 19 pandemic, Temple University Hospital took care of the highest number of COVID 19 patients in the city. Dr. Heath even spent time on the frontlines taking care of COVID 19 patients in the hospital while outpatient services were very limited.
 Dr. Heath has been involved in dermatological clinical research, has published several scientific journal articles and textbook chapters, and she continues to lecture nationally. Her interests include but are not limited to disorders that present uniquely in skin of color, the patient experience, atopic dermatitis and hair disorders. She currently serves as Associate Editor of the medical Journal, Cutis.  She was also recently appointed to the Lewis Katz School of Medicine Status of Women Faculty Committee.
Dr.  Heath is a fellow of the American Academy of Dermatology (AAD) and American Academy of Pediatrics.  She is a member of the National Medical Association, Society for Pediatric Dermatology, Pediatric Dermatology Research Alliance and Association of Professors of Dermatology. Dr. Heath has held leadership positions in the Women's Dermatologic Society, Delaware Academy of Dermatology and the Skin of Color Society.  She actively serves on the AAD Diversity Committee, AAD Skin of Color Resident Education Curriculum Task Force and Skin of Color Society Board of Directors. She has also been a national board member for three non-profit organizations including the Student National Medical Association.
Nationally, she is a well sought-after speaker due to her triple-board certified expertise in dermatology for children and adults, charismatic delivery and commitment to education.  Not only is she dedicated to educating medical professionals, she delivers her knowledge to hard-working, busy, multi-tasking people who are on the go.  Her bedside manner, fun personality and ability to connect with people of all ages makes her a true gem. Dr.  Heath loves melding her knowledge as a dermatologist, clinical researcher and a beauty expert to deliver compassionate care. 
"Dr. Candrice," as she is affectionately known on social media, is active as "@DrCandriceHeath, your favorite, fun, triple board-certified dermatologist, your go-to girl for everything healthy hair, skin and nails." She has appeared in print, radio, digital and television media several times. When she is not seeing patients, she enjoys spending her time traveling (pre-COVID), speaking on stages, crashing beauty aisles in retail stores, consulting and sharing her Clinical Pearls with other medical professionals. Last, but certainly not least, she is thrilled about being a #QuarantineBride newlywed and spending time with her loving husband, bonus teenage daughter and bonus dog.
Dr. Seemal Desai is a Diplomate of the American Board of Dermatology, and a Board Certified Dermatologist. He graduated with honors from Emory University. He received his medical training at Morehouse School of Medicine in Atlanta, Georgia where he received his Doctor of Medicine degree with Magna Cum Laude with honors. Following medical school, Dr. Desai completed his medical internship in Internal Medicine. He then went on to complete his residency at The University of Alabama at Birmingham, and served as Chief Resident for the Department of Dermatology.
Dr. Desai has been active on a local, state, and national level with numerous medical organizations. His major accomplishments have been with the American Academy of Dermatology and the American Medical Association, where he has held numerous elected and appointed positions. He is also actively involved in teaching and mentoring medical students and residents. He serves as Clinical Assistant Professor of Dermatology at The University of Texas Southwestern Medical Center.
Dr. Desai is the author of numerous publications and has been invited to present at numerous international Dermatology events. His clinical interests include the treatment of vitiligo, and other disorders of pigmentation, psoriasis, acne, skin cancers, inflammatory skin rashes and phototherapy. Dr. Desai is very active in the local and national dermatologic community and is the current President of the Skin of Color Society, and the Immediate Past President of the Texas Dermatological Society. He serves on the Board of Directors of the American Academy of Dermatology. In addition, he is a Past President of the Dallas/Ft. Worth Dermatological Society. He also serves on the AAD/A Congressional Policy Committee, and as Chair of the AAD Leadership Development Steering Committee. Dr. Desai was also appointed to serve on the US Food & Drug Administration, Pharmacy Compounding Advisory Committee (PCAC), and is the only dermatologist on this important hearing committee. He also serves as the Associate Editor of the Journal of Clinical & Aesthetic Dermatology and Pigment International, while also serving on numerous editorial advisory boards.
In his free time, Dr. Desai enjoys spending time with his wife, daughter and son, as well as traveling, trying new restaurants, meeting new people, playing trivia games, exercising and enjoying the outdoors.
Dr. McMichael is a Philadelphia native who received her medical degree from the University of Pennsylvania School of Medicine. She completed Internship at Thomas Jefferson University Hospital in Philadelphia and her Dermatology residency training at the University of Michigan School of Medicine.
Dr. Amy McMichael, MD has been a faculty member at Wake Forest Baptist Medical center since 1994. She is currently Professor and Chair of the Department of Dermatology at Wake Forest School of Medicine. She also served as the Residency Director of the department for 12 years. Dr. McMichael's clinical and research interests include: hair and scalp disorders and skin of color. She is a fellow of the American Academy of Dermatology and a past Chair of the Skin of Color Society and the National Medical Association Dermatology Section. She has served as Vice President of the Womens Dermatologic Society and Secretary/Treasurer of the North American Alopecia Research Society. She is currently serves as a member of the Board of the American Academy of Dermatology. She is co-editor of the text Hair Diseases:Medical, Surgical, and Cosmetic Treatments, serves on the editorial boards of JAMA Derm, Cosmetic Dermatology and The Dermatologist, and is the author of numerous journal articles and chapters. She is also an active member of the Greensboro Medical Society.
Dr. Valerie Callender is an internationally recognized Board Certified Dermatologist who is known for her sensitive and cutting-edge approach to the management of hair loss in women and the treatment of pigmentation disorders. Dr. Callender is a prolific contributor to the dermatology literature and has co-edited a textbook on Treatment for Skin of Color.
Dr. Callender has conducted and participated in over 50 research studies and clinical trials for both therapeutic and cosmetic products and is a consultant for some of the world's leading cosmetic and consumer brands.

Credit provided by AKH Inc., Advancing Knowledge in Healthcare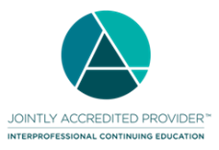 In support of improving patient care, this activity hs been planned and implemented by AKH Inc., Advancing Knowledge in Healthcare and Tarsus Cardio dba LiVDerm. AKH Inc., Advancing Knowledge in Healthcare is jointly accredited by the Accreditation Council for Continuing Medical Education (ACCME), the Accreditation Council for Pharmacy Education (ACPE), and the American Nurse Credentialing Center (ANCC), to provide continuing education for the healthcare team.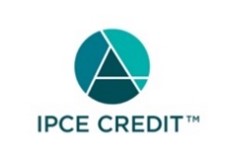 This activity was planned by and for the healthcare team, and learners will receive 2 Interprofessional Continuing Education (IPCE) credits for learning and change. 
Physician
AKH Inc., Advancing Knowledge in Healthcare designates this enduring material activity for a maximum of 2 AMA PRA Category 1 Credit(s)™. Physicians should claim only the credit commensurate with the extent of their participation in the activity.
Nurse
2 ANCC contact hours

Physician Assistant
AKH Inc., Advancing Knowledge in Healthcare has been authorized by the American Academy of PAs (AAPA) to award AAPA Category 1 CME credit for activities planned in accordance with AAPA CME Criteria. This activity is designated for 2 AAPA Category 1 CME credits. PAs should only claim credit commensurate with the extent of their participation. 
Commercial Support
This activity is supported by educational grants from Galderma Laboratories, L.P., Incyte Corporation.
Disclosure
It is the policy of AKH Inc. to ensure independence, balance, objectivity, scientific rigor, and integrity in all of its continuing education activities. The author must disclose to the participants any significant relationships with ineligible companies whose products or devices may be mentioned in the activity or with the commercial supporter of this continuing education activity. Identified conflicts of interest are mitigated by AKH prior to accreditation of the activity. AKH planners and reviewers have no relevant financial relationships to disclose.
Disclosures

NAME

RELATIONSHIP

COMPANY

Latanya Benjamin, MD

N/A

Nothing to disclose

Valleri Callender, MD

Consultant

Aerolase

Speakers Bureau

Ortho Dermatologics

Seemal Desai, MD

Advisory Board

Dermavan Sciences, Foundation for Research & Education of Dermatology

Consultant

Galderma Laboratories, Cassiopea SpA, Ortho Dermatologics, SkinCeuticals LLC, Dermira, Almirall, Scientis Sente Labs, Foamix, Pfizer Inc., Verrica Pharmaceuticals, Inc, Ferndale, Avita, Gore Range Capital, Incyte Corporation, Bristol Myers Squibb, UCB 

Contracted Research

Abbvie, Atacama, Incyte Corporation, Dermavant Sciences, Novan, AOBiome, LLC, Brickell Biotec

Speakers Bureau

Almirall, Ortho Dermatologics

Stock

Gore Range Capital

Candrice Heath, MD

Consultant

Cassiopea, Inc.

Amy McMichael, MD

Consultant

Allergan, Almirall, Bioniz, Cassiopea, Covance, eResearch Technology, Inc., Galderma, Incyte, Johnson & Johnson, Keranetics, Lilly, Merck & Co., Inc., Pfizer Proctor & Gamble, Revian, Samumed

Contracted Research

Allergan, Cassiopea, Concert Pharmaceuticals, Incyte, Pfizer Proctor & Gamble, Samumed

Royalties

Informa Healthcare, UpToDate 

Dorothy Caputo, MA, BSN, RN - CE Director of Accreditations

N/A

Nothing to disclose

LiVDerm Planners and Reviewers

N/A

Nothing to disclose

AKH Planners and Reviewers

N/A

Nothing to disclose

All of the relevant financial relationships listed for these individuals have been mitigated.
Disclaimer
This course is designed solely to provide the healthcare professional with information to assist in his/her practice and professional development and is not to be considered a diagnostic tool to replace professional advice or treatment. The course serves as a general guide to the healthcare professional, and therefore, cannot be considered as giving legal, nursing, medical, or other professional advice in specific cases. AKH Inc. specifically disclaim responsibility for any adverse consequences resulting directly or indirectly from information in the course, for undetected error, or through participant's misunderstanding of the content.
Disclosure of Unlabeled Use and Investigational Product
This educational activity may include discussion of uses of agents that are investigational and/or unapproved by the FDA. Please refer to the official prescribing information for each product for discussion of approved indications, contraindications, and warnings.
Available Credit
2.00

AAPA Category I CME

2.00

AMA PRA Category 1 Credit™

2.00

ANCC

2.00

Participation
Required Hardware/software
A computer with an internet connection
Internet Browser: Internet Explorer 7.x or higher, Firefox 4.x or higher, Safari 2.x or higher, or any other W3C standards compliant browser
Other additional software may be required such as PowerPoint or Adobe Acrobat Reader.
AKH Privacy Policy (link: https://akhcme.com/akhcme/pages/privacy\