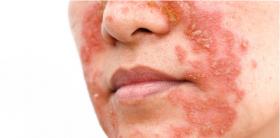 2021 MOPD & SBS Atopic Dermatitis Virtual Highlights
This course will provide you with valuable updates in atopic dermatitis presented at the 29th Annual Masters of Pediatric Dermatology and the 19th Annual South Beach Symposium.
Target Audience
This symposium is designed for an audience of physicians, nurses, pharmacists and professional staff members of medical practices specializing in dermatology and allergy/immunology.
Learning Objectives
List the pathogenic mechanisms of AD across the age spectrum
Summarize recent advances in atopic dermatitis knowledge and treatment
Review individualized treatment plans for pediatric and adult patients with AD based on current guideline recommendations, safety and efficacy of available treatment options, comorbidities, and patients' quality of life
Masters of Pediatric Dermatology 
Atopic Dermatitis Therapy - Lawrence A. Schachner, MD

Pediatric Skin of Color Symposium, AD - Latanya Benjamin, MD
SBS Part I: The Medical Dermatology Summit
New Dermatologic Uses for Biologics - David Cohen, MD

Pharmaceutical Breakthroughs and Clinical Trials Update - Leon Kircik, MD, FAAD

Challenging Cases in Atopic Dermatitis - Peter Lio, MD
Lawrence A. Schachner, MD, is a Professor in the Department of Dermatology, Professor of Pediatrics, and Co-Director of the Division of Pediatric Dermatology at the University of Miami, Miller School of Medicine. He is also Chair Emeritus of the Department of Dermatology and the Stiefel Chair.
Dr. Schachner has written over 200 scientific publications and is best known as the lead author of the textbook "Pediatric Dermatology". In 2004, Dr. Schachner was named "Practitioner of the Year" by the Florida Society of Dermatology and Dermatologic Surgery, where nearly 800 dermatologists in the state lauded him for his longtime commitment to pediatric dermatology. He is a past president of the American Society for Pediatric Dermatology, and has been cited in numerous periodicals of best doctors, including The Best Doctors in America 1992 to present, Who's Who in America, and the Guide to Top Doctors. Dr. Schachner's interests include bioengineered skin in pediatric wounds, skin infections, infestations in children, sun protection in childhood, cutaneous signs of child and sexual abuse, and new therapeutic modalities for acne, eczema, and Epidermolysis Bullosa.
Dr. Latanya Benjamin is a double board-certified and fellowship trained Pediatric Dermatologist. She was a former Professor at Stanford University and currently serves as an Associate Professor at Florida Atlantic University in Boca Raton, FL where her primary responsibility is Co-Director for the Foundation of Medicine Course while directing the Communication, Compassion & Collaborative Care Thread for training medical students the Charles E. Schmidt College of Medicine.
Nationally recognized as an expert in atopic dermatitis, acne, sun safety, pediatric laser and surgery, her expert opinions have been featured in the NY Times, Huffington post, USA Today and the Wall Street Journal. She is a published author of two medical textbooks, Therapy in Pediatric Dermatology: Management of Pediatric Skin Disease and Pediatric Dermatologic Surgery.
Dr. Benjamin's nominated honorary positions includes a seat on the American Academy of Dermatology (AAD) Coding & Reimbursement Committee, SPD Vice President of Membership and Practice Management and Society of Pediatric Dermatology Executive Committee.
Dr. Benjamin received the inaugural Women's Dermatologic Society Volunteer of the Year Award and currently sits on the WDS Board of Directors. She volunteers her time on the Foundation for Ichthyosis & Related Skin Types (FIRST) Board of Directors and is current Treasurer of the Palm Beach County Society for Dermatology & Cutaneous Surgery.
She is a mother and passionate advocate for women and children, including an ambassador role with Dove supporting the self esteem in young girls. Serving as a physician mentor, her personal journey in medicine is recorded in the recently published book Un Doctor por favor! encouraging young Hispanic students to consider a career in medicine and the sciences. Dr. Benjamin serves on multiple medical advisory boards and is a consultant for select industry. Dr. Benjamin is a sought after speaker with an expanded role for national speaker bureaus and is a respected leader in her field.
Dr. Cohen is The Charles C. and Dorothea E. Harris Professor, and Vice Chairman for Clinical Affairs for the Ronald O. Perelman Department of Dermatology of New York University School of Medicine. He leads the Section on Occupational and Environmental Dermatology.
Dr. Cohen joined the NYU faculty in 1994 and his work has concentrated on cutaneous allergic and toxic reactions to exogenous and photo-reactive chemicals and the interaction of environmental stressors on the skin.
He was empaneled by the Institute of Medicine to study the Federal Response to the Health Effects Associated with the Gulf of Mexico Oil Spill. He received CDC funding to develop a bioterrorism preparedness plan for skin infections caused by Anrthax for the federally mandated "Healthy People 2010 Goals for People Prepared for Emerging Threats." The New York City Department of Health has consulted with Dr. Cohen to evaluate the cutaneous effects of the World Trade Center attack; and he has worked with the National Institutes of Occupational Safety and Health to discover new allergens in the workplace.
Dr. Cohen is the immediate past President of the American Dermatological Association, and served as President of the American Contact Dermatitis Society, the Dermatology Section of the New York Academy of Medicine, and the New York Dermatological Association. He served as a founding board member for the American Acne and Rosacea Society, and led the national guidelines of care for individuals with Latex allergy and served on the panel to establish the national guidelines of care for Atopic Dermatitis for the American Academy of Dermatology. He has authored 103 articles and 20 book chapters, and has lectured nationally and internationally on a variety of Dermatologic disorders. He served on his community's Board of Education for 9 years and as President for 2 years. In October, 2016, he was awarded the title of Master Clinician, New York University's highest honor for a clinician bestowed to a single physician each year.
Dr. Cohen received his MD from the State University of New York at Stony Brook School of Medicine, his Masters of Public Health at Columbia University, and served as an Intern at Columbia Presbyterian Medical Center, a Dermatology resident from the New York University Medical Center and a resident in Occupational and Environmental Medicine from Columbia University School of Public Health.
Dr. Kircik is a Board Certified Dermatologist who graduated with AOA Honors from State University of New York at the Health Sciences Center at Brooklyn after completing his undergraduate work with Phi Beta Kappa at New York University. He completed a Mohs Micrographic Surgery and Cutaneous Oncology Fellowship under the auspices of Dr. Frederick Mohs at the University of Wisconsin after completing his dermatology residency at State University of New York in Buffalo.
He currently teaches as Associate Clinical Professor of Dermatology at Indiana University Medical Center in Indianapolis, IN, as well as at Icahn School of Medicine at Mount Sinai Medical Center in New York City. Dr. Kircik is also the Medical Director of DermResearch, PLLC and Physicians Skin Care, PLLC in Louisville, Kentucky. He has been the principal investigator of numerous clinical trials for psoriasis, acne, rosacea, atopic dermatitis, skin cancers, actinic keratosis, and much more.
Dr. Kircik is an author of many scientific articles, abstracts and posters. He has lectured extensively nationally and internationally on all aspects of dermatologic conditions. In addition, he also serves on the advisory boards of several pharmaceutical companies as a consultant. He is on the editorial board of Journal of Drugs in Dermatology, Practical Dermatology, The Journal of Clinical & Aesthetic Dermatology, and Case Report in Clinical Pathology. He volunteers for multiple local and national medical society committees.
Peter Lio, MD is a Clinical Assistant Professor of Dermatology & Pediatrics at Northwestern University Feinberg School of Medicine. Dr. Lio received his medical degree from Harvard Medical School, completed his internship in Pediatrics at Boston Children's Hospital, and his Dermatology training at Harvard where he served as Chief Resident in Dermatology. While at Harvard, he received formal training in acupuncture. Dr. Lio is the founding director of the Chicago Integrative Eczema Center and a founding partner of Medical Dermatology Associates of Chicago. He currently serves as a board member and scientific advisory committee member for the National Eczema Association. He is a member of the American Academy of Dermatology's Atopic Dermatitis Expert Resource Group and a founding faculty member of the Integrative Dermatology Certificate Program. He has over 150 publications and 2 textbooks.

Credit provided by AKH Inc., Advancing Knowledge in Healthcare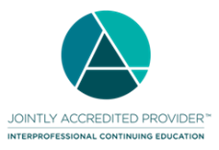 In support of improving patient care, this activity hs been planned and implemented by AKH Inc., Advancing Knowledge in Healthcare and Tarsus Cardio dba LiVDerm. AKH Inc., Advancing Knowledge in Healthcare is jointly accredited by the Accreditation Council for Continuing Medical Education (ACCME), the Accreditation Council for Pharmacy Education (ACPE), and the American Nurse Credentialing Center (ANCC), to provide continuing education for the healthcare team.  
Physician
AKH Inc., Advancing Knowledge in Healthcare designates this enduring material activity for a maximum of 1.25 AMA PRA Category 1 Credit(s)™. Physicians should claim only the credit commensurate with the extent of their participation in the activity.
Nurse
1.25 ANCC contact hours

Pharmacist
AKH Inc., Advancing Knowledge in Healthcare designates this continuing education activity for 1.25 contact hours.
Commercial Support
This activity is supported by an educational grant from Sanofi Genzyme and Regeneron Pharmaceuticals.
Disclosure
It is the policy of AKH Inc. to ensure independence, balance, objectivity, scientific rigor, and integrity in all of its continuing education activities. The author must disclose to the participants any significant relationships with ineligible companies whose products or devices may be mentioned in the activity or with the commercial supporter of this continuing education activity. Identified conflicts of interest are mitigated by AKH prior to accreditation of the activity. AKH planners and reviewers have no relevant financial relationships to disclose.
Disclosures

NAME

RELATIONSHIP

COMPANY

Latanya Benjamin, MD, FAAD, FAAP

N/A

Nothing to disclose

David Cohen, MD, MPH

Board of Directors

Kadmon, Timber, Evommune, Dermira

Consultant

Asana, Dermavant, Celgene, Cutanea, Ferndale Laboratories, Ferrer, FSJ, Leo, Medimetriks, UCB

FIDE. (FIDE receives industry sponsorship from AbbVie, Almirall,

Amgen, Bausch and Lomb, Bristol-Myers Squibb, Celgene Dermavant, Dermira, Janssen, Kyowa Hakko Kirin, LEO, Lilly, Novartis, Ortho Dermatologics, Pfizer, Sanofi Genzyme, Sun Pharma, UCB, Valeant)

Lawrence Schachner, MD

N/A

Nothing to disclose

Leon Kircik, MD

Advisory Board

Aclaris, Allergan, Inc., Almirall, Anacor Pharmaceuticals, Biogen-Idec, Cassiopea, Inc., Colbar, Celgene, Cipher, Connetics Corporation, EOS, Exeltis, Ferndale, Laboratories, Inc., Foamix, Genentech, Inc., Intendis, Innocutis, Isdin, Johnson & Johnson, Nano Bio, OrthoNeutogena, Promius, Quinnova, SkinMedica, Inc., Stiefel Laboratories, Inc., Sun Pharma, Valeant Pharmaceuticals Intl, Warner-Chilcott

Consultant

Allergan, Inc., Almirall, Amgen, Inc., Anacor Pharmaceuticals, Cassiopea, Inc., Colbar, Cipher, CollaGenex, Connetics Corporation, Exeltis, Foamix, Genentech, Inc., Intendis, Isdin, Johnson & Johnson, Laboratory Skin Care Inc, LEO, Medical International Technologies, Merck, Merz, Novartis AG, OrthoNeutrogena, Promius, PuraCap, SkinMedica, Inc., Stiefel Laboratories, Inc., Sun Pharma, Taro, UCB, Valeant Pharmaceuticals, ZAGE

Contracted Research

Acambis, Allergan, Inc., Amgen, Inc., Anacor Pharmaceuticals, Astellas Pharma US, Inc., Asubio, Berlex Laboratories (Bayer HealthCare Pharmaceuticals), Biolife, Biopelle, Boehringer-Ingleheim, Breckinridge Pharma, Celgene, Centocor, Inc. Cellceutix, Coherus, CollaGenex, Combinatrix, Connetics Corporation, Coria, Dermavant, Dermira, Dow  Pharmaceutical Sciences, Inc., DUSA, Eli Lilly, Exeltis, Ferndale Laboratories, Inc., Foamix, Genentech, Inc., GlaxoSmithKline, PLC, Healthpoint, LTD, Idera, Intendis, Johnson & Johnson, LEO, L'Oreal, 3M, Maruho, Medicis Pharmaceutical Corp., Merck, Nano Bio, Novartis AG, Noven Pharmaceuticals, Nucryst Pharmaceuticals Corp, Obagi, Onset, OrthoNeutrogena, Promius, QLT, Inc., Quinnova, Quatrix, , PharmaDerm, Pfizer, SkinMedica, Inc., Stiefal Laboratories, Inc., Sun Pharma, TolerRX, UCB, Valeant Pharmaceuticals Intl, Warner-Chilcott, XenoPort

Speakers Bureau

Abbott Laboratories, Allergan, Inc., Amgen, Inc., Assos Pharma, Astellas Pharma US, Inc., Cipher, CollaGenex, Connectics Corporation, Dermik Laboratories, Embil Pharmaceuticals, Exeltis, Foamix, Genentech, Inc., Innocutix, Innoval, Johnson & Johnson, LEO, L'Oreal, 3M, Onset, OrthoNeutrogena, PediaPharma, PharmaDerm, Serono (Merck Serono International SA),SkinMedica, Inc., Stiefel Laboratories, Inc., Sun Pharma, Taro, Triax, UCB, Valeant Pharmaceuticals, Intl, Warner-Chilcott,

Stock

Johnson & Johnson

Peter Lio, MD

Consultant

UCB, Dermavant, Regeneron/Sanofi Genzyme, Dermira, Pfizer, LEO Pharmaceuticals, AbbVie, Kiniksa, Eli Lilly, Micreos, L'Oreal, Pierre-Fabre, Johnson & Johnson, Level Ex, Unilever, Menlo Therapeutics, Theraplex, IntraDerm, Exeltis, AOBiome, Realm Therapeutics, Altus Labs, Galderma, Verrica, Arbonne, Amyris, Bodewell, Burt's Bees, Kimberly-Clark

Contracted Research

National Eczema Association, AOBiome, Regeneron/Sanofi Genzyme, and AbbVie

Royalties

Theraplex: Theraplex AIM OTC moisturizer

Speakers Bureau

Regeneron/Sanofi Genzyme, Pfizer, Eli Lilly, Galderma, L'Oreal

Stock Options

Micreos Altus Labs

Dorothy Caputo, MA, BSN, RN - CE Director of Accreditations

N/A

Nothing to disclose

Dorothy A. Duffy, RPh

N/A

Nothing to disclose

LiVDerm Planners and Reviewers

N/A

Nothing to disclose

AKH Planners and Reviewers

N/A

Nothing to disclose

All of the relevant financial relationships listed for these individuals have been mitigated.
Disclaimer
This course is designed solely to provide the healthcare professional with information to assist in his/her practice and professional development and is not to be considered a diagnostic tool to replace professional advice or treatment. The course serves as a general guide to the healthcare professional, and therefore, cannot be considered as giving legal, nursing, medical, or other professional advice in specific cases. AKH Inc. specifically disclaim responsibility for any adverse consequences resulting directly or indirectly from information in the course, for undetected error, or through participant's misunderstanding of the content.
Disclosure of Unlabeled Use and Investigational Product
This educational activity may include discussion of uses of agents that are investigational and/or unapproved by the FDA. Please refer to the official prescribing information for each product for discussion of approved indications, contraindications, and warnings.
Available Credit
1.25

ACPE Pharmacy

1.25

AMA PRA Category 1 Credit™

1.25

ANCC

1.25

Participation
Required Hardware/software
A computer with an internet connection
Internet Browser: Internet Explorer 7.x or higher, Firefox 4.x or higher, Safari 2.x or higher, or any other W3C standards compliant browser
Other additional software may be required such as PowerPoint or Adobe Acrobat Reader.
AKH Privacy Policy (link: https://akhcme.com/akhcme/pages/privacy\