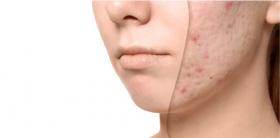 2021 MOPD & SBS Acne Virtual Highlights
This course will provide you with valuable updates in Acne Vulgaris presented at the 29th Annual Masters of Pediatric Dermatology and the 19th Annual South Beach Symposium.
Target Audience
This symposium is designed for an audience of physicians, nurses, pharmacists and professional staff members of medical practices specializing in dermatology and allergy/immunology.
Learning Objectives
Summarize new and emerging therapies for the treatment of acne
Evaluate the efficacy and safety of acne treatments, including the need to appropriately modify therapy and practice antibiotic stewardship
Select appropriate therapies for treatment of acne across the age spectrum
Masters of Pediatric Dermatology 
Therapeutic Update 2021 - Lawrence A. Schachner, MD

New Medications for Preteen Acne - Jonette Keri, MD

Pediatric Skin of Color Symposium - Acne - Candrice Heath, MD
SBS Part I: The Medical Dermatology Summit
Top Acne Treatments 2021 - James Q Del Rosso, DO

Let the Oral Therapy Debate Begin - Diane Berson, MD

Topical Steroids, Retinoids, Antiseptics, and More - Jonette Keri, MD
Dr.  Candrice Heath is a highly respected triple board-certified dermatologist.  She is board certified in dermatology, pediatrics and pediatric dermatology. She enjoys providing care to entire families, from newborn to 115 years young.  Dr.  Heath was motivated to pursue a career in dermatology after witnessing her sister coping with the social hardships that come with having a green birthmark (Nevus of Ota) on one side of her face.  Her professional and personal purpose is to help her patients embrace beauty, both inside and out.  Dr.  Heath has an unforgettable smile and warm personality that is comforting and puts her patients at ease.  This allows Dr.  Heath to provide a more comprehensive and personalized level of care.  Her unique approach to dermatology services remains in high demand for both adults and children.
After receiving her undergraduate degree from Wake Forest University, Dr.  Heath earned her medical degree from the University of Virginia. She is the first person in her family to graduate from medical school. She then completed her pediatric internship at SUNY Downstate in New York City, a pediatric residency at Emory University in Atlanta, Georgia and practiced as a general pediatrician in urgent care and pediatric emergency department settings. Before going on to further her medical education in adult and pediatric dermatology, she completed two dermatology clinical research fellowships, one with Dr. Susan C. Taylor in Philadelphia, PA and the other at Northwestern University with Dr. Amy Paller. Dr. Heath then completed her dermatology residency training at Mt.  Sinai-St.  Luke's Roosevelt in New York, NY followed by a pediatric dermatology fellowship at Johns Hopkins in Baltimore, MD. Currently, Dr. Heath is an Assistant Professor of Dermatology at the Lewis Katz School of Medicine at Temple University in Philadelphia, PA where she thoroughly enjoys working with her colleagues, residents, medical students and most of all, her patients. 
Dr. Heath once worked in the Temple Pediatric Emergency Department as a pediatrician and returned as a dermatologist 8 years later. Temple University Hospital not only serves the underserved but has world-class physicians delivering patient care. During the height of the COVID 19 pandemic, Temple University Hospital took care of the highest number of COVID 19 patients in the city. Dr. Heath even spent time on the frontlines taking care of COVID 19 patients in the hospital while outpatient services were very limited.
 Dr. Heath has been involved in dermatological clinical research, has published several scientific journal articles and textbook chapters, and she continues to lecture nationally. Her interests include but are not limited to disorders that present uniquely in skin of color, the patient experience, atopic dermatitis and hair disorders. She currently serves as Associate Editor of the medical Journal, Cutis.  She was also recently appointed to the Lewis Katz School of Medicine Status of Women Faculty Committee.
Dr.  Heath is a fellow of the American Academy of Dermatology (AAD) and American Academy of Pediatrics.  She is a member of the National Medical Association, Society for Pediatric Dermatology, Pediatric Dermatology Research Alliance and Association of Professors of Dermatology. Dr. Heath has held leadership positions in the Women's Dermatologic Society, Delaware Academy of Dermatology and the Skin of Color Society.  She actively serves on the AAD Diversity Committee, AAD Skin of Color Resident Education Curriculum Task Force and Skin of Color Society Board of Directors. She has also been a national board member for three non-profit organizations including the Student National Medical Association.
Nationally, she is a well sought-after speaker due to her triple-board certified expertise in dermatology for children and adults, charismatic delivery and commitment to education.  Not only is she dedicated to educating medical professionals, she delivers her knowledge to hard-working, busy, multi-tasking people who are on the go.  Her bedside manner, fun personality and ability to connect with people of all ages makes her a true gem. Dr.  Heath loves melding her knowledge as a dermatologist, clinical researcher and a beauty expert to deliver compassionate care. 
"Dr. Candrice," as she is affectionately known on social media, is active as "@DrCandriceHeath, your favorite, fun, triple board-certified dermatologist, your go-to girl for everything healthy hair, skin and nails." She has appeared in print, radio, digital and television media several times. When she is not seeing patients, she enjoys spending her time traveling (pre-COVID), speaking on stages, crashing beauty aisles in retail stores, consulting and sharing her Clinical Pearls with other medical professionals. Last, but certainly not least, she is thrilled about being a #QuarantineBride newlywed and spending time with her loving husband, bonus teenage daughter and bonus dog.
Diane S. Berson, MD, is an Associate Professor of Dermatology at Weill Medical College of Cornell University and an Assistant Attending Dermatologist at the New York-Presbyterian Hospital. She has a private dermatology practice in NYC, and volunteers at the NY Presbyterian Hospital Department of Dermatology where she teaches medical students and residents.
Dr. Berson received her undergraduate degree from Cornell University, College of Arts and Science where she was elected to Phi Beta Kappa. She pursued her medical education at New York University School of Medicine. This was followed by an internship in internal medicine at Bellevue Hospital, NYU Medical Center, and a residency in dermatology at State University of New York Health Science Center at Brooklyn, where she served as Chief Resident during her final year of training. She was certified by the American Board of Dermatology in 1988. Dr. Berson's practice focuses on medical, surgical and cosmetic dermatology and cutaneous oncology. She also has an interest in the treatment of acne, particularly in adults. Dr. Berson has conducted clinical trials and published articles concerning the treatment of acne and rosacea and other dermatological topics. She has been quoted in the Wall Street Journal and the New York Times,and many magazines including Allure, In Style, Town and Country, Health, Real Simple, Fitnes, Self, Good Housekeeping, Glamour, W and More. She has also been interviewed often in the media, including NBC's Today Show, The CBS Early Show, ABC World News Tonight, CNN Headline News, MSNBC, Fox News and local news networks. She lectures regularly at national dermatology conferences.
Dr. Berson is on the editorial boards of Practical Dermatology, Journal of Drugs in Dermatology and Dermatologic Surgery. Dr. Berson is the Past President of the Women's Dermatologic Society, Chair of the Past President's Advisory Committee and also serves on its Board of Directors and the Executive, Legacy, Awards, and Fundraising committees. She is on the Board of Directors of the American Society for Dermatologic Surgery and also on the Medical Council of the Skin Cancer Foundation, the Board of Trustees of the Dermatology Foundation, and a founding board member of both The American Society of Cosmetic Dermatology and Aesthetic Surgery and the American Acne and Rosacea Society. Dr. Berson is a media spokesperson for The American Academy of Dermatology and was elected to the American Dermatological Association. She is also a member of the President's Council of Cornell Women and the Cornell University Council.
Dr. James Q. Del Rosso, DO, FAOCD, FAAD, was born in Brooklyn, New York, and attended pharmacy school at St. John's University in Jamaica, New York. He completed his hospital pharmacy residency at Temple University in Philadelphia, PA. Dr. Del Rosso graduated from medical school with honors at Ohio University and then completed his approved dermatology residency at the Atlantic Skin Disease Association in Fort Lauderdale, Florida.
He additionally completed a fellowship approved by the American College of Mohs Surgery in Mohs Micrographic Surgery and Cutaneous Oncology at Ohio State. Dr. Del Rosso is board certified in Dermatology and Mohs Micrographic Surgery and is fully licensed in the State of Nevada.
Dr. Del Rosso is an internationally renowned educator and speaker with several publications in recognized dermatology journals. He is a frequently invited presenter at major dermatology meetings in both the United States and globally. Additionally, he has written and published several articles on a variety of skin diseases including proper care of the skin barrier, acne, rosacea, psoriasis, atopic dermatitis, and eczemas, actinic keratosis, and skin cancers. He is also the co-editor of the textbook, Acne Vulgaris.
He is a past president of the American Acne & Rosacea Society, the American Society for Mohs Surgery, and the American Osteopathic College of Dermatology. He is the editor-in-chief of the Journal of Clinical Aesthetic Dermatology since its inception in 2005. He has also authored several recognized publications on guidelines for management of acne, rosacea, atopic dermatitis, psoriasis, and skin cancer.
He founded the Scientific Panel for Antibiotic Use in Dermatology in 2005, with three meetings and scientific publications authored by the group under his direction to guide clinicians on optimal antibiotic use.
Dr. Del Rosso is the research director and principal investigator of JDR Dermatology Research. His dermatology clinic is fully dedicated to the care of people with skin disorders or those that have concerns about their skin. The research center conducts studies for a wide variety of skin conditions, such as acne, rosacea, psoriasis, eczemas, urticaria, actinic keratosis, and skin cancer.
Dr. Del Rosso has over 25 years of experience in dermatology research and related publications, and he employs a highly experienced and skilled staff. Dr. Del Ross is in the dermatology practice at Thomas Dermatology in Las Vegas, Nevada. He has been practicing dermatology in the Las Vegas area for 20 years.
Dr. Del Rosso was the recipient of a lifetime achievement award by the American Academy of Dermatology (AAD) in March 2016 for his lifelong commitment to dermatology and his contributions to the field. He now has the distinguished title of Honorary Member with the Academy.
Lawrence A. Schachner, MD, is a Professor in the Department of Dermatology, Professor of Pediatrics, and Co-Director of the Division of Pediatric Dermatology at the University of Miami, Miller School of Medicine. He is also Chair Emeritus of the Department of Dermatology and the Stiefel Chair.
Dr. Schachner has written over 200 scientific publications and is best known as the lead author of the textbook "Pediatric Dermatology". In 2004, Dr. Schachner was named "Practitioner of the Year" by the Florida Society of Dermatology and Dermatologic Surgery, where nearly 800 dermatologists in the state lauded him for his longtime commitment to pediatric dermatology. He is a past president of the American Society for Pediatric Dermatology, and has been cited in numerous periodicals of best doctors, including The Best Doctors in America 1992 to present, Who's Who in America, and the Guide to Top Doctors. Dr. Schachner's interests include bioengineered skin in pediatric wounds, skin infections, infestations in children, sun protection in childhood, cutaneous signs of child and sexual abuse, and new therapeutic modalities for acne, eczema, and Epidermolysis Bullosa.
Jonette Elizabeth Keri, MD, MPH is a practicing dermatologist in Miami, Florida. Dr. Keri is affiliated with multiple health systems in the Miami area including the University of Miami Health Hospital and the Miami Veterans Affairs Health System -- where she serves as the chief faculty member. After graduating from Georgetown University School of Medicine, Dr. Keri built a successful career in dermatology with a specific focus in acne, rosacea, and cutaneous surgery.

Credit provided by AKH Inc., Advancing Knowledge in Healthcare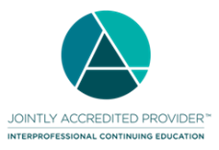 In support of improving patient care, this activity hs been planned and implemented by AKH Inc., Advancing Knowledge in Healthcare and Tarsus Cardio dba LiVDerm. AKH Inc., Advancing Knowledge in Healthcare is jointly accredited by the Accreditation Council for Continuing Medical Education (ACCME), the Accreditation Council for Pharmacy Education (ACPE), and the American Nurse Credentialing Center (ANCC), to provide continuing education for the healthcare team.  
Physician
AKH Inc., Advancing Knowledge in Healthcare designates this enduring material activity for a maximum of 1.5 AMA PRA Category 1 Credit(s)™. Physicians should claim only the credit commensurate with the extent of their participation in the activity.
Nurse
1.5 ANCC contact hours

Pharmacist
AKH Inc., Advancing Knowledge in Healthcare designates this continuing education activity for 1.5 contact hours.
Commercial Support
This activity is supported by educational grants from Galderma and Almirall, LLC.
Disclosure
It is the policy of AKH Inc. to ensure independence, balance, objectivity, scientific rigor, and integrity in all of its continuing education activities. The author must disclose to the participants any significant relationships with ineligible companies whose products or devices may be mentioned in the activity or with the commercial supporter of this continuing education activity. Identified conflicts of interest are mitigated by AKH prior to accreditation of the activity. AKH planners and reviewers have no relevant financial relationships to disclose.
Disclosures

NAME

RELATIONSHIP

COMPANY

Diane Berson, MD

Consultant

Aclaris, Allergan, Almirall, Cassiopea, CLN, Crown, Evolus, Ferndale, L'Oréal, Ortho Derm, Procter and Gamble, Regimen Pro, Revance, Sonoma

James Del Rosso, DO

Consultant

Almirall, Bausch (Ortho), BioPharmX, Cassiopea, Inc., EPI Health, Galderma, LeoPharma, Mayne Pharma, Novan, SolGel, Sonoma, Sun Pharma, Vyne Therapeutics Inc

Contracted Research

Almirall, Bausch (Ortho), BioPharmx, Galderma, Leo Pharma, Mayne Pharma, Novan, SolGel, Sun Pharma, Vyne Therapeutics Inc

Speakers Bureau

Almirall, Bausch (Ortho), EPI Health, Galderma, Leo Pharma, Mayne Pharma, Sun Pharma, Vyne Therapeutics Inc

Candrice Heath, MD

Consultant (Advisory Board)

Cassiopea, Inc.

Jonette Keri, MD, PhD

Speakers Bureau

Foamix Pharmaceuticals

Lawrence Schachner, MD

N/A

Nothing to disclose

Dorothy Caputo, MA, BSN, RN - CE Director of Accreditations

N/A

Nothing to disclose

Dorothy A. Duffy, RPh

N/A

Nothing to disclose

LiVDerm Planners and Reviewers

N/A

Nothing to disclose

AKH Planners and Reviewers

N/A

Nothing to disclose

All of the relevant financial relationships listed for these individuals have been mitigated.
Disclaimer
This course is designed solely to provide the healthcare professional with information to assist in his/her practice and professional development and is not to be considered a diagnostic tool to replace professional advice or treatment. The course serves as a general guide to the healthcare professional, and therefore, cannot be considered as giving legal, nursing, medical, or other professional advice in specific cases. AKH Inc. specifically disclaim responsibility for any adverse consequences resulting directly or indirectly from information in the course, for undetected error, or through participant's misunderstanding of the content.
Disclosure of Unlabeled Use and Investigational Product
This educational activity may include discussion of uses of agents that are investigational and/or unapproved by the FDA. Please refer to the official prescribing information for each product for discussion of approved indications, contraindications, and warnings.
Available Credit
1.50

ACPE Pharmacy

1.50

AMA PRA Category 1 Credit™

1.50

ANCC

1.50

Participation
Required Hardware/software
A computer with an internet connection
Internet Browser: Internet Explorer 7.x or higher, Firefox 4.x or higher, Safari 2.x or higher, or any other W3C standards compliant browser
Other additional software may be required such as PowerPoint or Adobe Acrobat Reader.
AKH Privacy Policy (link: https://akhcme.com/akhcme/pages/privacy\