Tarsus Medical Education (TME)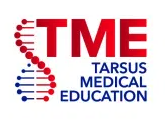 Tarsus Medical Education (TME) is an exemplary medical education company that develops innovative and uniquely customized medical education activities for healthcare professionals. Recognized for our rich relationships with key opinion leaders and scientific expertise, TME activities are dedicated to providing quality education with the ultimate goal of improving patient outcomes.
TME has experience in developing, implementing, and analyzing CME/CE activities across a wide variety of formats, including live events; print newsletters, monographs, and peer-reviewed journal supplements; electronic media; and web-based activities, including on-demand webinars, podcasts, mobile applications, and interdisciplinary web conferences, as well as website design, development, and maintenance.
TME is dedicated to providing effective education based on the needs of the medical community. Working with key thought leaders in a variety of therapeutic areas enables us to develop dynamic, innovative medical education activities designed to improve patient care strategies and patient outcomes by modifying clinician behavior through the presentation of evidence-based, compelling, and pertinent information.
Therapeutic Area Expertise
Aesthetics
Anti-Aging Medicine 
Cardiology 
Cardiometabolic Health
Dermatology 
Diabetes
Endocrinology 
Heart Failure
Hemophilia 
Immunology 
Integrative Health
Lifestyle Medicine
Lipids
NASH/NAFLD
Nephrology 
Neurology
Nutrition
Obesity 
Oncology 
Pain
Pediatric Dermatology 
Pediatrics
Pulmonology