Pharmaceutical & Commercial Cannabinoid Products

Cannabinoid prescription medications are available across the globe and right here in America. More are in the pipeline. Where do and will these products be placed and how will they work?
Before aspiring to learn of future pharmaceutical and commercial cannabinoid products, practitioners should dive deeper into learning about the availability and appropriate utilization of those cannabinoid products already readily available in our society.
PLEASE NOTE: This is NOT an accredited course. 
Learning Objectives
After completing this activity, the participant should be better able to:
Explain how to differentiate various CBD and THC products based on pharmacological properties.
Identify practical CBD and THC dosing with an air of caution to the reality that products are not universally regulated for actual content.
Recall mechanisms of action of novel cannabinoids currently being studied.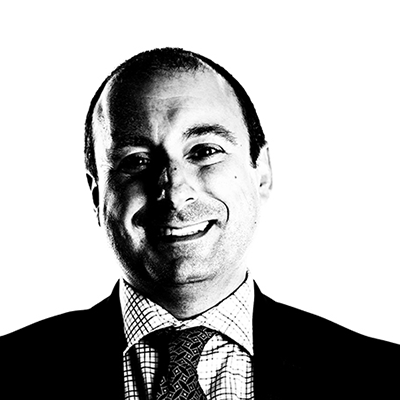 Mark Garofoli,
PharmD, MBA, BCGP, CPE
Mark Garofoli, PharmD, MBA, BCGP, CPE is a Clinical Pain Management Pharmacist at the WVU Medicine Center for Integrative Pain Management, a faculty member in the WVU School of Medicine Pain Fellowship Program, and a Clinical Assistant Professor and Director of Experiential Learning for the West Virginia University (WVU) School of Pharmacy (SoP). Dr. Garofoli received his PharmD at the University of Pittsburgh SoP in 2004 and his MBA from Strayer University in 2008. He is board certified in Geriatric Care (BGCP) along with being a certified pain educator (CPE) and certified tobacco treatment specialist (CTTS). Dr. Garofoli began his career with CVS Health in community pharmacy management, then worked as a Humana Healthcare MTM clinical pharmacist, leading to the development of patient-centered and managed care centered programs and the Safe & Effective Management of Pain West Virginia guidelines. Mark has consulted as a CDC grant reviewer, a professional journals reviewer, a civil and criminal expert witness, and is the host of the "PAIN POD" on the Pharmacy Podcast Network with an international audience of 80,000 healthcare professionals. Mark's professional passions lie within pain management and addiction patient care and education for healthcare professionals and society alike, in essence, trying to make a difference.
Required Hardware/software
PC
1.4 GHz Intel Pentium 4 or faster processor (or equivalent)
Windows 10, 8.1 (32-bit/64-bit), Windows 7 (32-bit/64-bit)
512 MB of RAM (1 GB recommended)
Microsoft Internet Explorer 11 or later, Windows Edge browser, Mozilla Firefox, and Google Chrome
For HTML Client – Google Chrome (v70.0 & above), Mozilla Firefox (v65.0 & above), and Edge (v42.0 & above)
---
MAC
1.83 GHz Intel Core Duo or faster processor
512 MB of RAM (1 GB recommended)
MAC OS X 10.12, 10.13 and 10.14
Mozilla Firefox, Apple Safari, Google Chrome
For HTML Client – Google Chrome (v70.0 & above), Apple Safari (v12.0 & above), and Mozilla Firefox (v65.0 & above)