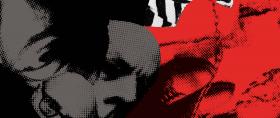 The Courtroom Crusades: A 20/20 Examination of Controlled Substance Prescribing Standards
Federal cases involving allegations of criminal prescribing usually revolve around expert testimony about controlled substance prescribing standards (CSPS). They are often nothing short of ugly when they turn on a medical expert's ability to accurately/clearly state and use CSPS to differentiate criminal behavior from medical practice, even negligent medical practice. Closer scrutiny by the pain community of expert testimony in these federal criminal cases is merited to slow/stop the erosion of medical decision-making. In fact, a virtual crusade-like approach is warranted to grow a body of experts equipped with the knowledge and skill to educate judges, juries, and prosecutors about the reality of CSPS and to ensure federal criminal cases do not become a final gateway to government control over the practice of medicine. This lecture focuses on common expert testimony challenges in federal criminal cases involving CSPS. Through a comparison of government and defense expert theories, attendees will be able to identify common weaknesses in the presentation of CSPS and how a "subjective" or "This is how I do it!" approach leads to the criminalization of medical practice and threatens access to quality pain care. Attendees will also learn to identify and use critical pieces of a practitioner's documentation trail to objectively show the reality of CSPS in existence at the time of the alleged prescribing misconduct. Finally, through close examination of expert testimony on patient risk evaluation and monitoring, attendees will learn new ways to evaluate their own documentation of critical milestones in the practitioner–patient relationship when controlled substances are part of the treatment plan. This course is appropriate for all practitioners but will most benefit those who are currently serving or wish to serve in criminal litigation and testify about controlled substance prescribing standards.
Learning Objectives
Through a review of several federal criminal prescribing cases, identify the evolving controlled substances "prescribing standard" in cases against doctors
Discuss "red flags" identified by medical experts in criminal cases against doctors and how these flags apply to the determination whether a defendant-physician acted outside the usual course of professional practice
Using case examples and expert testimony, highlight troublesome areas of testimony that medical experts need to focus on to guard against application of inappropriate "prescribing standards"
Available Credit
1.00

AAFP

1.00

AANP

1.00

ACCME (All Other)

1.00

ACCME (MD/DO Only)

1.00

ACPE Pharmacy

1.00

ANCC

1.00

APA
Required Hardware/software
A computer with an internet connection
Internet Browser: Internet Explorer 7.x or higher, Firefox 4.x or higher, Safari 2.x or higher, or any other W3C standards compliant browser
Other additional software may be required such as PowerPoint or Adobe Acrobat Reader.