Cannabinoid Clinical Applications

Cut through the cannabis hysteria! What are the actual natural entities within cannabis plants known as cannabinoids? What are the entities within human bodies, known as endocannabinoids? Perhaps even beyond the immune system, the next truly least understood body system is the endocannabinoid system, particularly with respect to its overlap with all others. This course provides a baseline knowledge of this natural and human basis for cannabinoids, then navigates further into the realm of possible clinical applications for cannabinoid compounds. Do cannabinoids act like over-the-counter NSAIDs? Do cannabinoids mitigate glaucoma symptoms? This presentation will discuss practical and tangible patient care clinical applications and more, centering around helping more and more patients with inquisitive and open minds.
PLEASE NOTE: This is NOT an accredited course. 
Target Audience
The educational design of this activity addresses the needs of frontline practitioners involved in the treatment of patients with chronic pain.
Learning Objectives
After completing this activity, the participant should be better able to:
Recall inconclusive clinical applications for cannabinoids based on multiple reputable recent studies in order to avoid inappropriate treatment selections for patient care.
Recall cannabinoid clinical applications deemed as "possibly affective" as per multiple reputable recent studies in order to provide appropriate treatment selections and patient education.
Explain the mechanisms of action for cannabinoid utilization in pain management, cachexia, nausea/vomiting, multiple sclerosis, and epilepsy, referred to as "known to be effective" as per multiple reputable recent studies.

Douglas L. Gourlay
MD, MSc, FRCPC, DFASAM
Doug Gourlay trained as a physical chemist and anesthesiologist, focusing his practice on the assessment and treatment of chronic pain patients suffering from concurrent substance use disorders. He has written extensively on the subject of Pain and Addiction, especially in the realm of drug testing and monitoring.
---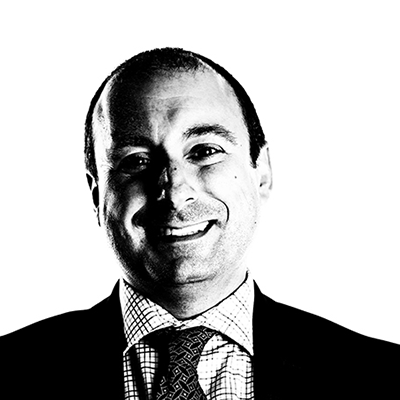 Mark Garofoli,
PharmD, MBA, BCGP, CPE
Mark Garofoli, PharmD, MBA, BCGP, CPE is a Clinical Pain Management Pharmacist at the WVU Medicine Center for Integrative Pain Management, a faculty member in the WVU School of Medicine Pain Fellowship Program, and a Clinical Assistant Professor and Director of Experiential Learning for the West Virginia University (WVU) School of Pharmacy (SoP). Dr. Garofoli received his PharmD at the University of Pittsburgh SoP in 2004 and his MBA from Strayer University in 2008. He is board certified in Geriatric Care (BGCP) along with being a certified pain educator (CPE) and certified tobacco treatment specialist (CTTS). Dr. Garofoli began his career with CVS Health in community pharmacy management, then worked as a Humana Healthcare MTM clinical pharmacist, leading to the development of patient-centered and managed care centered programs and the Safe & Effective Management of Pain West Virginia guidelines. Mark has consulted as a CDC grant reviewer, a professional journals reviewer, a civil and criminal expert witness, and is the host of the "PAIN POD" on the Pharmacy Podcast Network with an international audience of 80,000 healthcare professionals. Mark's professional passions lie within pain management and addiction patient care and education for healthcare professionals and society alike, in essence, trying to make a difference.
---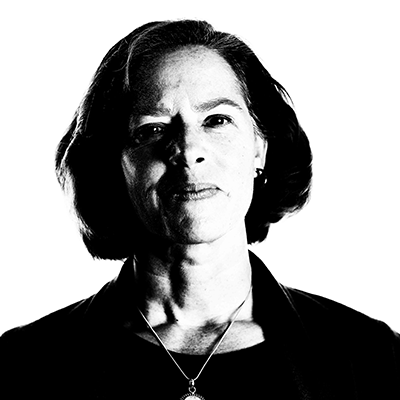 Theresa Mallick-Searle
MS, NP-BC, ANP-BC
Theresa is an Adult Nurse Practitioner with over 20 years' experience at Stanford Health Care in Palo Alto, California. She received her graduate degree from University of California, San Francisco.

Theresa's current clinical practice within the Division of Pain Medicine, focuses primarily on evaluation and treatment of individuals suffering from acute and chronic pain conditions in both the hospital and outpatient settings.

As part of her commitment to education and professional development, she lectures extensively on topics surrounding pain management both locally and regionally. She has authored and co-authored numerous articles, abstracts, and book chapters on topics pertaining to pain assessment and management. Theresa is a clinical preceptor for NP and PA students in the greater Bay Area; she also mentors and instructs the fellows and residents on the Stanford Pain Service.

Theresa is actively involved in multiple professional organizations including: The American Association of Nurse Practitioners, California Association of Nurse Practitioners, American Society of Pain Management Nursing and American Academy of Pain Medicine. As part of her commitment to safety and ethical treatment of patients with pain; Theresa has provided services as an independent expert witness on issues related to pain management and treatment.
---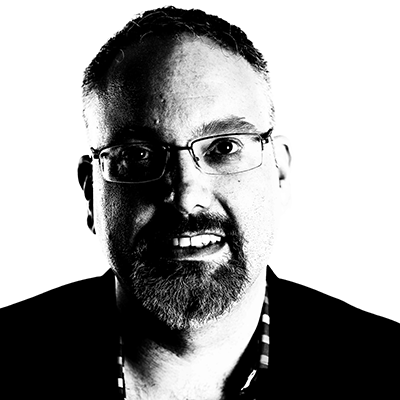 David Cosio
PhD, ABPP
David Cosio, PhD, ABPP is the psychologist in the Pain Clinic and the CARF-accredited, interdisciplinary pain program at the Jesse Brown VA Medical Center, in Chicago. He received his PhD from Ohio University with a specialization in Health Psychology in 2008. He completed a behavioral medicine internship at the University of Massachusetts-Amherst Mental Health Services and a Primary Care/Specialty Clinic Post-doctoral Fellowship at the Edward Hines Jr. VA Hospital in 2009. Dr. Cosio has done several presentations in health psychology at the regional and national level. He also has published several articles on health psychology, specifically in the area of patient pain education. He is the author of a book on this topic, Pain Relief: Managing Chronic Pain Through Traditional, Holistic, & Eastern Practices. He achieved specialist certification in Clinical Health Psychology by the American Board of Professional Psychology in 2017.
Disclosure of Conflicts of Interest
Global Education Group (Global) adheres to the policies and guidelines, including the Standards for Integrity and Independence in Accredited CE, set forth to providers by the Accreditation Council for Continuing Medical Education (ACCME) and all other professional organizations, as applicable, stating those activities where continuing education credits are awarded must be balanced, independent, objective, and scientifically rigorous. All persons in a position to control the content of an accredited continuing education program provided by Global are required to disclose all financial relationships with any ineligible company within the past 24 months to Global.  All financial relationships reported are identified as relevant and mitigated by Global in accordance with the Standards for Integrity and Independence in Accredited CE in advance of delivery of the activity to learners. The content of this activity was vetted by Global to assure objectivity and that the activity is free of commercial bias. 
All relevant financial relationships have been mitigated.
The faculty reported the following financial relationships or relationships to products or devices they or their spouse/life partner have with commercial interests related to the content of this CME activity:
Name of Faculty or Presenter

Reported Financial Relationship

David Cosio, PhD, ABPP

Nothing to disclose

Mark P. Garofoli, PharmD, MBA, BCGP, CPE, CTTS

Consulting Fee: HealthXL, Speranza

Other: Expert Witness—Cardinal Health

Douglas Gourlay, MD, MSC, FRPC, DFASAM

Nothing

Theresa Mallick-Searle, MS, PMGT-BC, ANP-BC

Speakers Bureau: Allergan (AbbVie), Eli Lilly, Salix
The planners and managers reported the following financial relationships or relationships to products or devices they or their spouse/life partner have with commercial interests related to the content of this CME activity:
| | |
| --- | --- |
| Name of Planner or Manager | Reported Financial Relationship |
| Rhys Williams, MSN, FNP-C, RN | Nothing to disclose |
| Kristin Delisi, NP | Nothing to disclose |
| Lindsay Borvansky | Nothing to disclose |
| Andrea Funk | Nothing to disclose |
| Liddy Knight | Nothing to disclose |
| Ashley Cann | Nothing to disclose |
| Kim Rodriguez | Nothing to disclose |
Disclosure of Unlabeled Use
This educational activity may contain discussion of published and/or investigational uses of agents that are not indicated by the FDA. Global Education Group (Global) does not recommend the use of any agent outside of the labeled indications. 
The opinions expressed in the educational activity are those of the faculty and do not necessarily represent the views of any organization associated with this activity. Please refer to the official prescribing information for each product for discussion of approved indications, contraindications, and warnings.
Disclaimer
Participants have an implied responsibility to use the newly acquired information to enhance patient outcomes and their own professional development. The information presented in this activity is not meant to serve as a guideline for patient management. Any procedures, medications, or other courses of diagnosis or treatment discussed in this activity should not be used by clinicians without evaluation of patient conditions and possible contraindications on dangers in use, review of any applicable manufacturer's product information, and comparison with recommendations of other authorities.
Required Hardware/software
PC
1.4 GHz Intel Pentium 4 or faster processor (or equivalent)
Windows 10, 8.1 (32-bit/64-bit), Windows 7 (32-bit/64-bit)
512 MB of RAM (1 GB recommended)
Microsoft Internet Explorer 11 or later, Windows Edge browser, Mozilla Firefox, and Google Chrome
For HTML Client – Google Chrome (v70.0 & above), Mozilla Firefox (v65.0 & above), and Edge (v42.0 & above)
---
MAC
1.83 GHz Intel Core Duo or faster processor
512 MB of RAM (1 GB recommended)
MAC OS X 10.12, 10.13 and 10.14
Mozilla Firefox, Apple Safari, Google Chrome
For HTML Client – Google Chrome (v70.0 & above), Apple Safari (v12.0 & above), and Mozilla Firefox (v65.0 & above)